Samsung Tizen 'SGH-N055' is ready to launch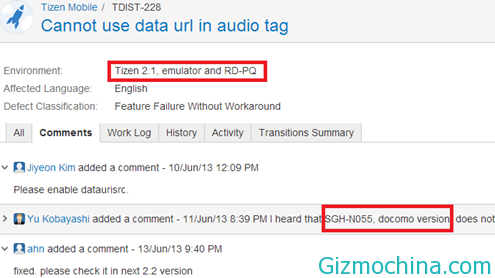 The existence of smartphone that running Tizen operating system is re-discovered. This time, a device codenamed SGH-N055 recorded in a page "bug reporting" to Tizen.

In the comments note that the device is a Samsung device that targeting for the Japanese operator NTT DoCoMo is being tested.
A named Yu Kobayashi wrote the comment, "I heard that the SGH-N055, is the DoCoMo version does not have this bug".
According to a report earlier this month revealed once mentioned that there will be 5 first Tizen smartphone, and one of which is intended for the Japan. Predict the number of these devices will be announced at the Samsung event for developers in November and December this year.