Alcatel One Touch Scribe Pro is heading to market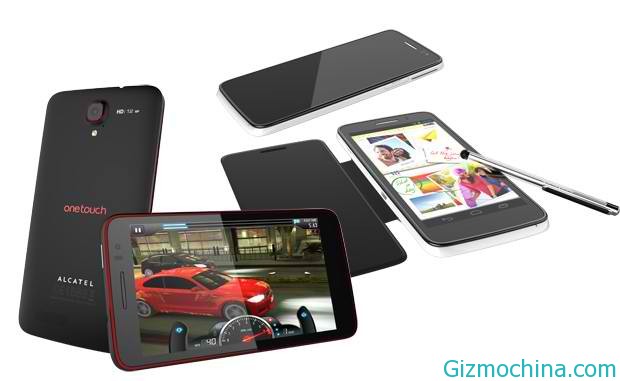 Alcatel is now ready to release their new phablet device through Alcatel One Touch Scribe Pro, as you can gusee from it's name, this phablet device is capable to using stylush pen and seems to be compete with Samsung Galaxy Note lineup on the market.
For a while now, the Alcatel company is not yet confirm about this phablet device, but Eldar Murtazin has been leaked this information through his Twitter account.
According to the rumor, the Alcatel One Touch Scribe Pro will has flip cover, powered by quad-core 1.5Ghz, packs with 6 inch screen size with 720p HD display, sports with 13 megapixel camera and powered by 3400 mAh battery capacity. This phone is also support for dual-sim card.
There is no official released about the price, but seems this phone will be available in Hong Kong for around $300 USD price tag per unit.