Leaked picture of iPhone 5S gold case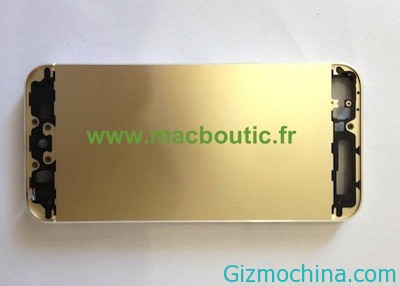 While we ever covered the news about the KGI Security has been predict that iPhone 5S will available on gold color case, is now we have a leaked picture of Gold color iPhone 5S case from France website.
The case look elegant with the gold color, but we're not sure about the availability of this, is that a special edition iPhone 5S cae or it's an another kind of iPhone color case. While all people is waiting for the iPhone 5S lainch, here are he leaked picture of iPhone 5S gold casing.