HTC One X was burn while recharge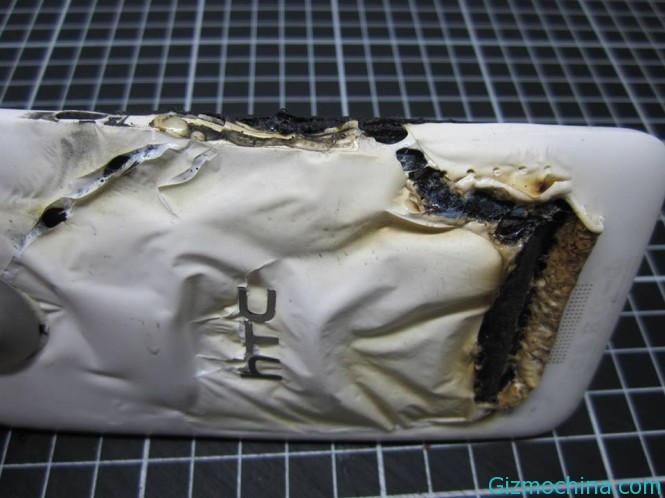 The Taiwanese user of HTC One X is reportedly  his HTC One X is destroyed after a spontaneous combustion.

He was in the middle of charging while the phone is in flame, while he get the get a replacement phone, but they insisted on a $21 USD ($300 Taiwan Dollar) inspection fee.
This is not the first time when the phone is burn and flame, in the early this year, the iPhone 5 and Galaxy S4 is also has same case. While the few case has killed the user.
We recommended that you're using the original charger and cable when you're using your phone, don't leave your phone in charge a night long and make sure your phone is turn off while charging.