The example picture from Xiaomi Mi3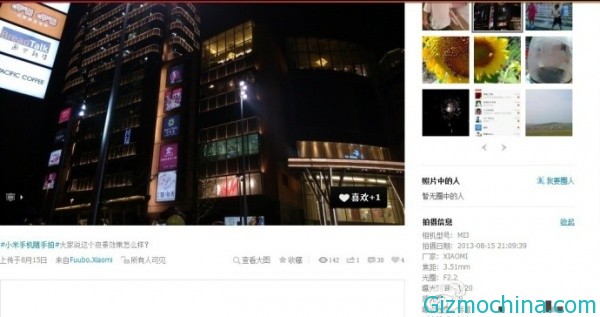 While we've covered the news about the new flaghsip Xiaomi Mi3 smartphone, is now we have an example picture that taken by Xiaomi Mi3 smartphone.

Recently, the PR Manager of Xiaomi, Yang Lin is show the example picture through the micro bloggingf site.
According the EXIF information on that picture, is that the real picture that taken by Xiaomi device, that we mentioned before the new Xiaomi Mi3 smartphone will sports with 5 megapixel front facing camera and 13 megapixel rear camera.
The phone will be running Android operating system and powered by Qualcomm Snapdragon 800 processor.