Taiwanese actor, Jimmy Lin posed with iPhone 5C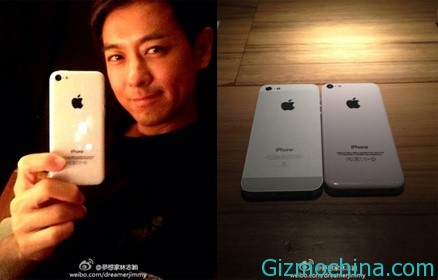 After we've got manu rumor and the leaked picture  about the new Apple iPhone budget smartphone, and now we have a picture of Apple iPhone 5C posed with Taiwanese actor, Jimmy Lin.

Jimmy Lin, an actor and the singer from Korea has been posed with iPhone 5C smartphone, thi is the cheap version of iPhone 5 and Lin posed while holding the iPhone 5C smartphone, there is also a comparison picture between iPhone 5S and iPhone 5C.
According to those picture, the iPhone 5C is similar with recently leaked ppicture that show iPhone 5C, while for now, Apple did not officially confirm about the new iPhone, and the iPhone 5C will be targeting for Chinese and Indian market.
The rumor says recently that Apple will unveiled the new iPhone 5S and iPhone 5C on September 10th but those new iPhone will be available in the market on October 25th.