The leaked picture of iPhone 5S is exposure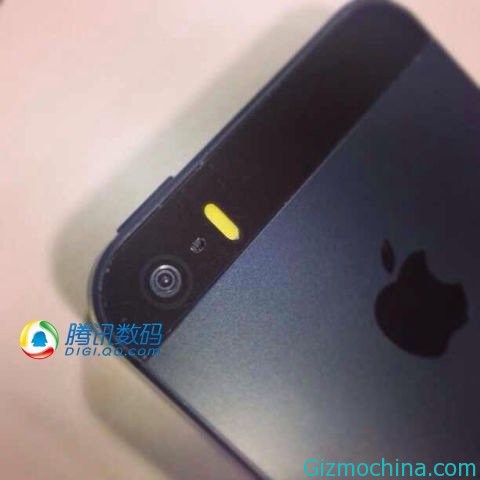 After several rumors says that Apple ready their planning to release the new iPhone, is now we have a leaked picture of Apple iPhone 5S. This is not the first time that Apple iPhone is leaked but we always interesting to show you a leaked picture about the next generation iPhone.
Apple is ready to released two new iPhone, as all we know that the iPhone will be available in premium series through iPhone 5S and the budget iPhone through the iPhone 5C. This phone will be unveiled on September 10th 2013.
The new Apple iPhone will use aluminum alloy shell and 4-inch Retina screen, and body size will still be 7.6mm × 123.8mm × 58.6mm But iPhone 5S's battery capacity will increase, but it also makes iPhone 5S slightly heavier than the iPhone 5.
According to previous rumors, iPhone 5S will be equipped with better camera that capability 8MP f/2.0 large aperture camera and lights replace dual LED lights , the camera is working in low light environment. iPhone 5S will be powered by A7 processor. The Home button will be made from saphire and pacsk with finger print sensors.