Four aspect of Meizu MX3 before launching tonight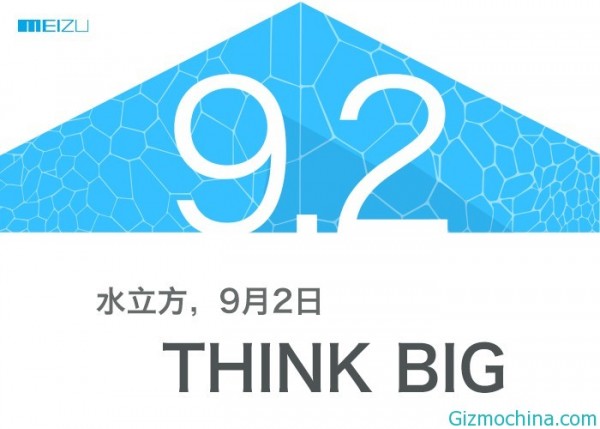 Meizu is preparing the big event tonight at beijing Water Cube, on this event, Meizu will unveiled the new Meizu MX3 flaghsip smartphone, this phone is becoming the successor of Meizu MX2 smartphone.
The new Meizu MX3 really have too many mysterious aspects for us, for a while now we follow the author a look on Meizu MX 3 and the release of several major attraction.
Aspect One: is Huang Zhang will attending to event?
Who is Huang Zhang? He is Meizu's founder, is the spiritual leader of Meizu, but he almost does not accept media interviews and rarely appeared in public, often diving in the official Meizu forum, with the majority of "kerosene" Exploring Meizu phone and mobile phone industry dynamics knowledge. The conference is a block of wood invitations Shoumo, above a yellow autographed chapter, is said to build its own hands, which is viewed as he will participate in the conference in the past, and I believe we have the same want to enjoy under the "Jobs China disciples" style.

Meizu M X3 conference invitation Shoumo
Aspect Two: How to interpret "best use of large-screen phone"?
Phone is now the era of large-screen, consumers prefer the big screen to play games, watch videos, but also spawned a large screen, such as maneuver, life is short and so on, but Meizu MX3 conference invitation was printed. " MX3 is best to use a large-screen phone, "and I believe we as curious, this sentence is the meaning behind what. In my opinion, perhaps Meizu MX3 in the system has to facilitate the operation of a number of innovative large-screen mode, but also perhaps in other areas showed a large-screen phone had no features, everything depends on tonight's conference.

Meizu MX3 Spy Shots (Picture taken from Sina)
Aspect Three: Hardware with what?
Meizu MX3 has been exposed on the Internet a lot of news, the approach of the conference, so the credibility of these messages are still relatively high, such as about 5 inches screen, 1880×1080 pixels resolution, 800-megapixel camera, new technologies, the Samsung Exynos 5410 processor , up to 128GB storage capacity, etc., from the current point of view, this can already be counted on with the flagship, but I believe Meizu MX3 addition to these terms of hardware, the software operational aspects should also bring some surprises.

Meizu MX3 Motherboard photo exposure (picture taken from rbmen)
Aspect Four: Prices How much?
Currently on the price of the machine is not quite accurate information, but we can refer to the previous Meizu products price: M9 8GB price 2499 yuan, MX dual-core 16GB price of 2399 yuan, MX quad-core 16G B 2399元; MX2 16GB price of 2,499 yuan, so the next generation Meizu MX3 minimum price should be around $ 2500 will continue in the price segment, but the Meizu MX3 will have 32GB , 64GB, 128GB, prices will show ladder.