The new Big Cola Phone will released in September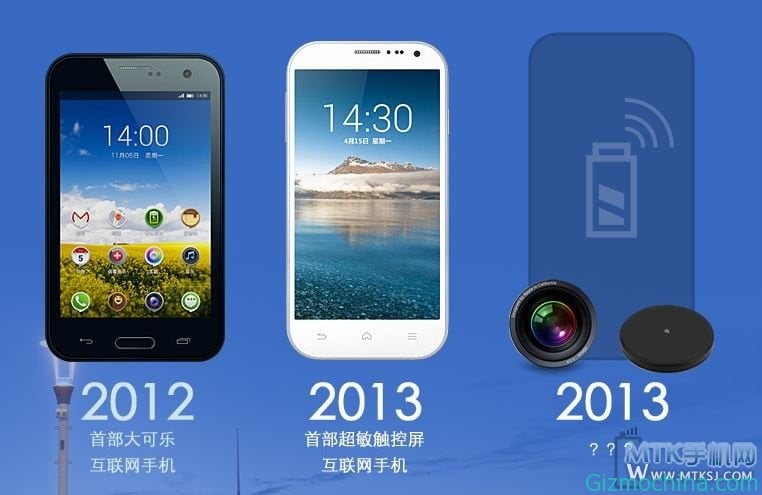 While we've ever coveredthe news about the new Big Cola Phone on October, is now we have a leaked information that the new Big Cola phone will be releasing on September.
The Dakele Big Cola CEO, Ding Xiuhong has been announce on his microblogging account that the new Big Cola Phone is delayed the launch from October to September. And according to his microblogging account, the new Big Cola phone will has larger screen than a predecessor. The phone will has a jargon "Hello, September" is mean that those phone will be released to the market on September this year.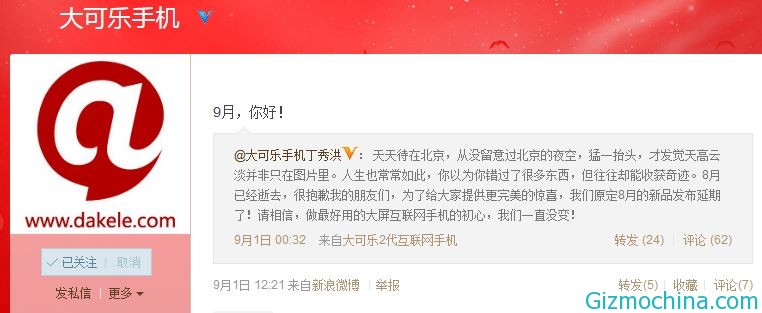 Earlier time the news about Big Cola 3 smartphone has been spread on the net, reportedly will be equipped with a 5.5 inches screen sze with 1080P full HD resolution, which also implies by Ding Xiuhong the device has a jargon as "big-screen Internet phone", another rumor said that those phone will be using the standard super-large 4000 mAh battery capacity, as well as wireless charging technology deployment.
And the official propaganda figure also revealed a new machine may as a selling point to high-definition camera, and packs with 8 megapixel front facing cameraand running Big Cola OS 2.0. As for the argument of many processors, the answer did not come out before the official, specifically which platform is no answer, perhaps the same as the previous two generations of products is also possible using the MTK processor.
The new Big Cola 3 phone will be the most awaited phone from dakele, and we will covered the news when thos phone is launch in this months, so stay tune in Gizmochina.com