Big Cola 3 ready to hit market on August 16th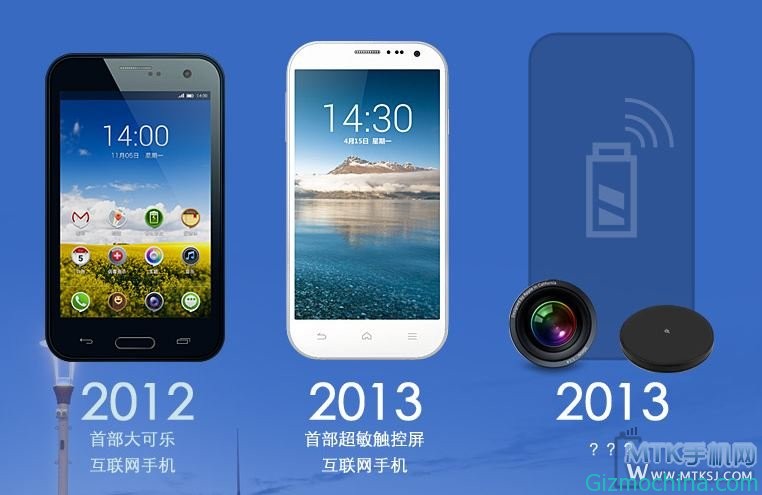 Do you remember when we're already covered the news about Big Cola Phone?, yes when I first time heard the name of this phone is very ridiculous, but thats the real name of the phone, come from Chinese manufacturer, name "Dakele" in Chinese, the new 5-inch smartphone come for domestic market.

And we also has covered the rumor about the new Big Cola 3 smartphone back on July, on that article we write about the new phablet device that powered with 4000 mAh baterry capacity and ready to compete with Samsung Galaxy lineup.
Is now we got the fresh news that the Big Cola 3 will hit the market on August 16th, accoring to the rumors, the new Big Cola 3 will brings high-definition camera, wireless charging technology, 8 megapixel front facing camera and packs with 5.5 inch screen 1080P HD resolution. As we mentioned before, the Big COla 3 will has high capacity batterry with 4000 mAh.
The interesting point is the new Big Cola will comes with more powerfull processor MTK6589T quad-core processor which running on 1.2GHz clock speed.
Another possibility, when Big Cola executives said they would launch the secret weapon sniper while the Big Cola phones founder admits the existence of a mysterious new machine, and informed sources said the mysterious new machine for the Big Cola 2 upgrade version rather than Big Cola 3.
In addition to the new machine will packs with Cola OS 2.0 has also been exposed recently, also in the speculation of the "big news" in the column, of course, so we have to wait until Big Cola smartphone is launch on August 16th.