Meizu MX3 will launching on September 2nd at Beijing Water Cube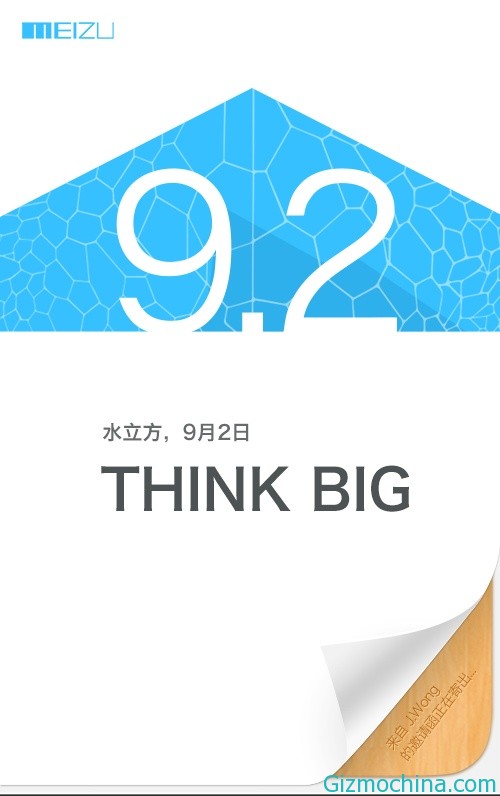 Meizu has been announced on their microblogging website that they ready to preparing the new conference on September 2nd this year, the conference held on Beijig Water Cube.

Meizu MX3 is the one of flagship smartphone from Meizu, and today the major media has been invited to that event.
The Meizu MX3 will feature an "at least 5-inch" Sharp manufactured display, powered by the Exynos 5 Octa SoC (it remains to be seen if the improved version), a 13 megapixel rear facing camera featuring Sony optics, 4G LTE support and 16/32/64 GB of internal storage.