Dakele 3X is a toned down China mobile edition of the popular iPhone clone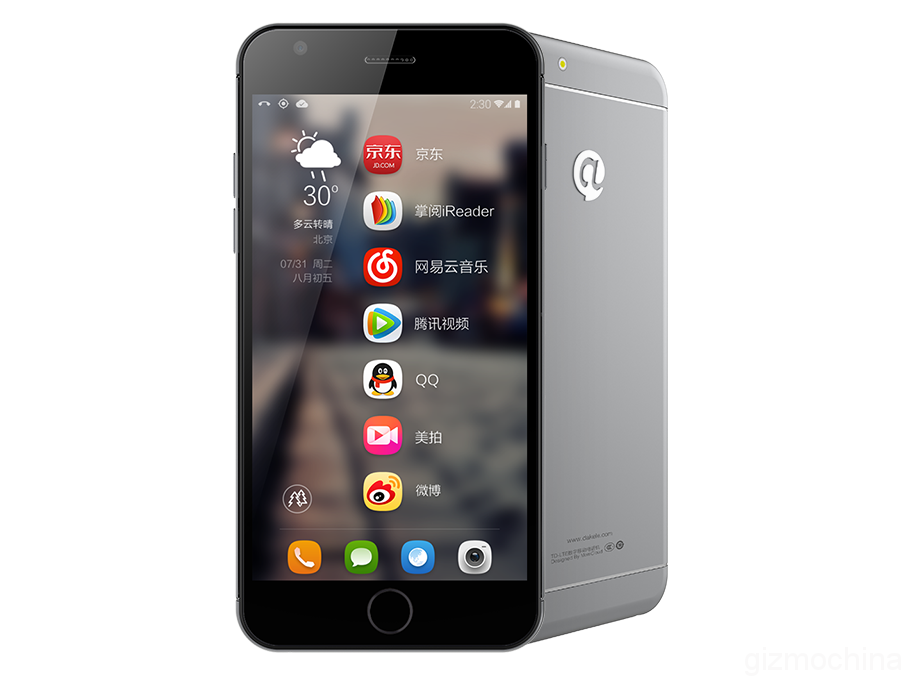 Back in December, we saw Dakele 3, a powerful iPhone clone at a very affordable price tag. The device was probably the best iPhone 6 clone in the market. However, not everyone is willing to spend over $240 (1499 Yuan) for a device which is basically a clone. So, it looks like Dakele has another device for the masses, this time a slightly lower version of the powerful Dakele 3 called as the new Dakele 3X. The phone will be the China mobile edition of the Dakele 3 and will feature less powerful specs and a much more affordable price tag to lure in customers.
The new Dakele 3X will come with the same sapphire glass protection as its powerful brother. It will also have the same 5-inch display with 1280 x 720p resolution. According to official data, the device will have a less powerful processor as the Dakele 3. The processor inside this model is clocked at 1.3Ghz which could be Mediatek's MT6582 or MT6290 quad-core processors. The phone will have 1GB RAM onboard along with 16GB eMMC memory. The rear 13MP camera will be of Sony make and the front camera will be of 5MP. The phone is said to support China Mobile 4G / 3G / 2G networks, and China Unicom 2G networks and will be Dual SIM compatible.

Thankfully, the company has kept the same metal design as the original Dakele 3. So, you have the same aerospace grade aluminum alloy on the phone with a solid titanium frame. This should make the overall phone quite sturdy especially with the sapphire glass on the front.
Like the elder brother, the Dakele 3X will feature the company's own kele UI which comes with intelligent application sorting option. Further, the company adds that users can also install other third party ROMs like MIUI, Color OS and Lewa OS with ease.
Dakele has not yet announced an official pricing of the device, but expect it to be much cheaper than the 1499 ($240) price tag of the Dakele 3.
Stay tuned for more updates. Meanwhile, check out more images from the gallery below.