First look at OnePlus's OxygenOS reveals a flat and colorful UI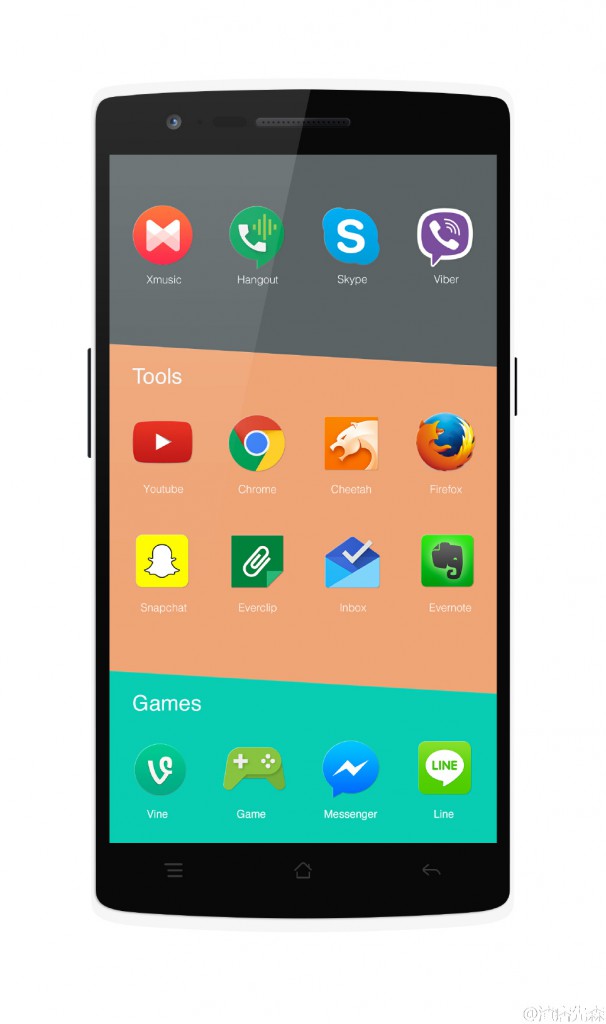 Just a few days back, we reported that OnePlus was planning to unveil its own OS. In this regard, it was even said that the company hired the whole IUNI OS team in December.
The company unveiled the name of the new ROM recently and it will be called as the OnePlus OxygenOS. While we are eagerly waiting to see what the company has in store for us on February 12, i.e. the date when the ROM will be unveiled, we have received a new leak which shows off some of the design elements of the new OxygenOS.
From the pictures, it looks like the company will focus on a flat UI design. The icons are flat and use simple shapes with a lot of different colors. The icons are all categorized according to their use, so you have a section of gaming apps, tools, and one for even social media.
Apart from the app drawer, we can see the OxygenOS weather app. Once again, the app interface looks clean with generous use of colors. Unfortunately, there's not much information displayed in the app, but this probably isn't the final version.
Anyways, the overall OxygenOS looks quite different than the Cyanogenmod ROM that was earlier used by the company's OnePlus One flagship phone.
We expect to hear more information in the coming days, both officially and unofficially.
So, stay tuned for more updates.