Picture and video of Meizu MX3 smartphone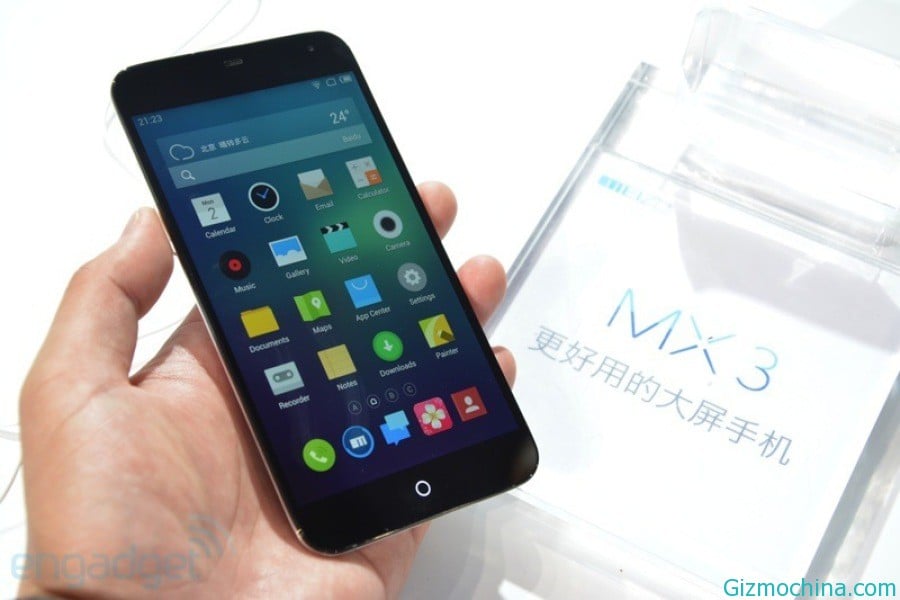 Meizu has been launching the new Meizu MX3 smartphone, this phone is the sucessor from Meizu MX2 that already release a years ago, after we got the detail specs of Meizu MX3, is now we have a picture and video of Meizu MX3 smartphone.
First off, while the MX3 has preserved the predecessor's metallic-rim design, Meizu has now managed to refine the manufacturing process to remove all the sharp edges, and boy does that new body feel good. The TOL (touch-on-lens) display may look odd with its 1,800 x 1,080 resolution, but it looked good on the demo units, and that 15:9 aspect ratio has some advantage for web browsing in portrait mode.
The Meizu MX3 equipped with 5.06 inches Full HD screen with a resolution of 1800 × 1080; powered by Samsung's Exynos 5410 "4 +4" core processor, overall performance with Samsung Galaxy S4 are considerable; MX3 built-in 2GB RAM, and provides the 16GB/32GB/64GB/128GB internal storage options, theer is also 8 megapixel rear camera, powered by 2,400mAh battery capacity, with non-removable battery design. At the same time, the manufacturer has managed to keep the screen bezel at 2.9mm thick, making the carefully curved body 72mm wide (as well as 9.1mm thick and 143g of weight.