The new Xiaomi phone is leaked, look like a Lumia Phone?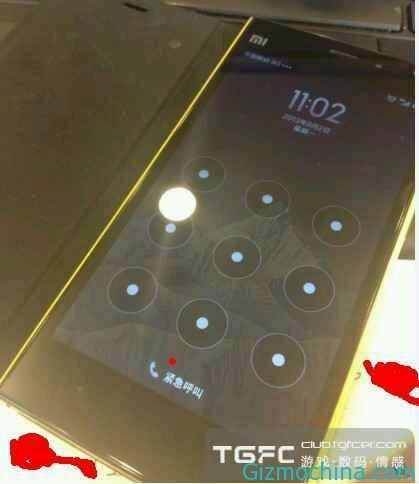 Fews days ago, we've covered the news aboout the leaked picture of the mysterious Xiaomi phone that appear on the subway, and those Xiaomi phone is look like a Lumia smartphone lineup. And now we want to show you more detail about those phone.
According to the news, Xiaomi will released their new smartphone on September 5th, but before this, we've accidentaly found the new Xiaomi phone that loo like a Nokia Lumia phone, It' the real Lumia style?
And now we want to show you the real picture of the new Xiaom phones spy photos, and overall appearance before the exposure is not much difference, but this phone has yellow color, not red color as seen on the subway few days ago.
View from the front of the body, the upper left corner of Xiaomi Logo, border width compared to normal (not too narrow), and the screen is not too large proportion, mainly because they occupy a lot of up and down the border area.
The right side has two buttons, one each for the volume control and the power button (not like the Lumia provide the same physical camera button), SIM card slot and the top of the fuselage with headphone port, and transition and Lumia corners are very similar.
Of course, everything is still uncertain before the launching time on September 5th. Maybe this is just prototype phone before final release, there may be changes in the final retail version. While the design is look like a Lumia.
According to the news before, Xiaomi Mi3 will powered by Tegra 4 and Snapdragon 800 (former support mobile TD, which supports Telecom and China Unicom), the screen is packs with 5 inches form Sharp and JDI as a supplier.