Meizu MX3 full specs is here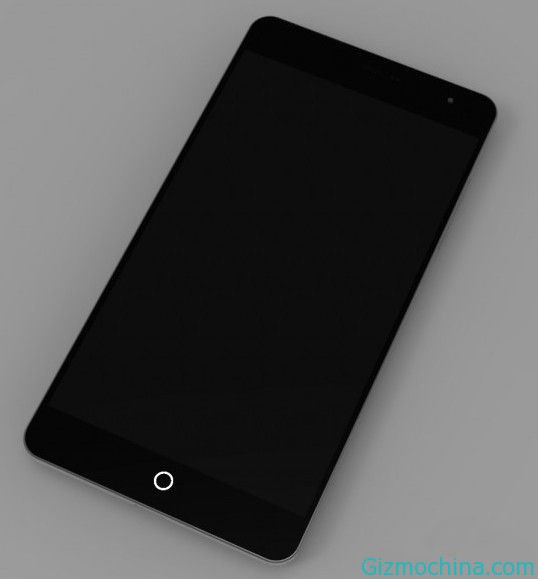 Meizu has unveiled their latest Android device today, the new Meizu MX3, at the Beijing National Aquatics Center. This is the new smartphone since Meizu has already release the MX2 a years ago and many people are looking forward to MX3 will bring a different experience.
The new Meizu MX3 will be equipped with about 5.06 inches Full HD screen with a resolution of 1800 × 1080; powered by Samsung's Exynos 5410 "4 +4" core processor, overall performance with Samsung Galaxy S4 are considerable; MX3 built-in 2GB RAM, and provides the 16GB/32GB/64GB/128GB internal storage options, theer is also 8 megapixel rear camera, image quality compared MX2 has improved in overall; built-in ,2400mAh battery capacity, with non-removable battery design. Meizu thinks the 2,400mAh Sony cell can still provide 9 hours of 3G browsing, 10 on Wi-Fi or 7 hours of 1080p video playback. The number of improvements on the slick, Android 4.2-based Flyme 3.0 is also impressive, making it slightly more user-friendly (especially for first-timers) as well as more pleasing to the eye. It'll just take some getting used to with Meizu's own soft key approach (virtual buttons on a "Smart Bar" plus a capacitive home button).
At the same time, the manufacturer has managed to keep the screen bezel at 2.9mm thick, making the carefully curved body 72mm wide (as well as 9.1mm thick and 143g heavy). MX3 "only" comes with a 800 megapixel rear camera becomes very unexpected. But from the Jack Wong had said: "If the market can not be reached or exceeded 13 million iPhone 5 million photographic effect, and how that 5 million short, Meizu's product direction will certainly abandon parameter control, we will follow pursuit of the essence of things perceived actual experience, the sense of doing better use of the product. "Since 13 megapixel isdone well, that Meizu choose 8 megapixel camera is also reasonable. Do not forget, Meizu has been calling for a user forgets parameters, hoping to make the best product for the user. And this 8 mgeapixel camera, can become the eyes of the crowd to a showdown with the iPhone5 camera can do?
In addition to MX3 retail version, Meizu also work jointly launched with China Unicom contract. There's no word on international availability just yet, but for those who are based in China, you can now make a reservation and then pick up an MX3 starting from the second half of September. The price goes from CN¥2,499 (about US$410) for the 16GB model, all the way up to CN¥3,999 (US$650) for a whopping 128GB option