New flagship smartphones ready to hit on September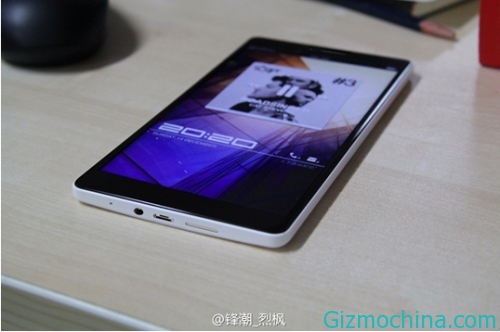 On this September, the major manufacturers is preparing their new products, even they are preparing their flagship smartphone and ready to making a new wave of mobile technology, and in this Spetember the war is begin. And now we wan't to seek peek about what is the new flaghsip smartphone from each manucfaturers.
Happy School – Meizu
Features: SAGE, aloof; products exquisite workmanship, solid materials
Time / release models: September 2, Water Cube, MX3
Applicable to the crowd: small fresh young artists
Details: Screen upgrade to 5.1 inches, 15:9 Sharp screen with a resolution of 1800 × 1080; been cut up and down the border points, left and right borders narrower screen proportion increases, more stunning visual perception. Big screen, but still designed for one-hand operation; whole industrial design, prototype MX2 enlarged and improved by some; others, including use with the Galaxy S4 same Exyons Octa 4 +4 eight core processor. 8 million pixel camera , single-point pixel area raised to 1.4μm, photographic and color performance will be better. Equipped with the latest Flyme OS 3.0
Aspect:
• Flyme OS 3.0 icons and UI design style, with iOS 7 shift as more flattened.
• Flyme 3.0 system will join the gestures, and, from the highly reliable design look, MX3 home button near real machine design a series of sensors, functionally similar web OS phone gesture sensing area. Backstage management, Flyme 3.0 almost simultaneously draws a card-style Web OS and WP8 interface.
• Ultra-narrow border evolved to what extent
• J.Wong fighting Declaration
Slot Point:
• 4 x A15 core +4 A7 core of the "glue" eight-core processor Exyons 5410, Samsung has admitted that it currently has some problems. Therefore, both the Galaxy S4 or upcoming Note 3, Samsung in order to maintain the competitiveness of products, or use Qualcomm Xiaolong 800 processor, either Exyons 5410 latest improved version Exyons 5420. Meizu neither with the flow using Xiaolong 800, also failed to spend heating and power consumption compared to Exyons 5410 decreased slightly improved performance in 5420, this is the fly in the ointment.
• 1800 × 1080 non-mainstream resolution. And is widely tucao, but not able to open the back cover for battery design
Mingjiao – Samsung
Features: Initially dressed evil coat – coat of plagiarism, and studied under the scope of the Ministry of Public numerous; product although the appearance of mediocre skill but should not be overlooked, the overall strength of the best, and much of the potential dominate the political arena.
Time / release models: September 4, Samsung Galaxy Note 3
Applicable to the crowd: big screen controls, middle-aged business man, young woman, practical first person
Details: 5.68-inch Super AMOLED screen with a resolution of 1920 × 1080; industry's first 20nm process 3GB LPDDR3 RAM memory; different versions of the machines are equipped with the processor 800 and Exyons Xiaolong improved version of 5420 eight-core processor; Appearance design is relatively Note 2, deals with the more atmospheric corners, borders, 2.2mm narrower to the extreme, the whole is only slightly higher than the previous generation Note 2 increased a little, screen, accounted for a further increase. In addition, Note 3 reduced the thickness of about 1mm, the whole volume thinner, should also feel better; 13 million pixel camera, may have optical image stabilization feature, support for 4K video capture; battery capacity of 3200mAh, there are rumors 3420mAh, than previous generations Note 2 of the 3000mAh have steadily
Aspect:
• 3GB LPDDR3 flash, unprecedented, playing Android's shoes all know, the bigger the RAM on the machine what it means
• 5.68-inch screen size is large enough, but not ridiculous. Screen size increased by only 0.2 inches less than the resolution of 720P from Note 2 to upgrade to 1080P, accordingly, ppi upgrade will be well to enhance the experience of A Screen
• Appearance design is more atmospheric, thinner, real machine visual perception and feel are worth looking forward to
• Competition camera, is the focus of the industry. Substantial upgrade of Note 3 camera, support 4K video capture, optical image stabilization feature may be added to the second half of the flagship camera competition, Samsung can occupy any position in the industry, it is worth seeing
Slot Point:
If you hate plastic, sanitary napkins shape, large screen burn, TouchWiz UI, that this machine is a slot full point
Beggars – Xiaomi
Features: strong mass base, the head of the status to extraordinary; fever known products, the hardware configuration is good
Time / release models: September 5, m 3
Applicable people: students, hardware enthusiasts, run sub-mad, and the most difficult definition of "masses"
Details: The exact information rarely, after rumors uses Terga 4 processor, the problem may be due to fever are not well resolved, turning to Snapdragon 800, the first lost CPU superior high ground; screen 5 inches or more, resolution should be on par with 1080P; rumors will be equipped with 13 million pixel main camera / 5 million pixels, vice camera; prices are likely to once again stuck in the 1999's the point
Aspect:
• run points points points points points points points points points ……
• industrial design, flowing from the network panel a few more credible figure, m 3 industrial design style will be more "own ideas": Founder, angular, but seems to be some Lumia's strength of character ….
• Following the realization, after the moon shot, this time to realize what beat Mars
• In Meizu announced September 2 release a new machine, millet quickly issued a "Sword" invitations, September 5, come on!
Slot Point:
• Not in the traditional August release new machines had also heard m 3 in the choice of stereotypes has repeatedly (eg Terga 4 and the choice between Xiaolong 800, which may delay the normal development of the m 3), therefore, Lei Jun Millet and his rush to fight this time there is suspected, m 3 is likely to be a rush job machine
• 1999 + futures, do it again?
Wudang – Sony
Features: deep roots, has a long history, has been very popular; product beautifully designed, internally and externally, in the name of a well-deserved Sao Nepal
Time / release models: September 5, Honami aka Xperia Z1
Applicable to the crowd: young girls, male arts, audio control, Self-show photo freak, activist circles
Details: Sony Product strategic transformation, Honami Sony integrate various Industrial sectors leading technology, to build the first super flagship machine.
5 inches 1080P screen, using a Sony TV sector and Triluminos X-Reality Engine display technology, can display color gamut is 15% higher than the average LCD, more accurate color representation, abundant. Moreover, the new technology to improve screen contrast, brightness and image detail also help;
20 million pixel camera using a 2/3 inch large area cmos sensor with f/2.0 large aperture, and from the Cyber-shot Sony SLR camera 's G lens , as well, also from Sony SLR departments independently developed Bionz image processing chips. Ultra-high pixel, photographic strong, excellent noise control, the three fit, camera power may be in the second half in a machine's flagship competition show alone;
Walkman brand fusion technique using a Walkman music transmitters with the independent chip, rumored to be between sound quality and the Walkman Z Walkman XZ between.
Other configurations are also in line with the industry standard first class, including carrying 800 2.3GHz Qualcomm Snapdragon processor, 2GB RAM and 32GB storage body supports microSD expansion, 3000mAh battery. In addition, Honami is a function with three anti-machine.
Aspect:
• 2000-megapixel camera, and Walkman technology into the integrated audio and video performance Honami exactly how cattle X
• Continue to use the X-Reality Engine and Triluminos 5 Inch 1080P display screen technology, this can and LG G2, iPhone 5S, Galaxy S4 compare
• Epicenter and three anti-fit, unabated configuration, it is also a lot stronger than in the past, Honami is how do
Slot Point:
• Price reportedly quite expensive than iPhone 5S, Note 3 also Fermi
• Prior to Sony's flagship variety of issues, so that people wonder, Honami is well positioned to integrate so many top technology, becoming a stand of mature markets and user testing machine
Shaolin – Apple
Features: Closed, harsh, known in the world of the wealthy American; product has called art design, never out of work materials aristocratic areas of soft power than hard power is more prominent, with everyone envy ecological systems
Time / release models: September 10, iPhone 5S, iPhone 5C
Applicable to the crowd: In addition to running sub, Brush, FC high play, and non-big-screen those who do not, normal human beings are applicable
Details: No introduction, rumors are already familiar with.
Black and white champagne gold tricolor iPhone 5S, little change in appearance, use of improved manufacturing processes, upgrading body strength, wear, scratch-resistant, anti-Diaoqi; camera to upgrade to 13 million pixels, equipped with dual flash ; screen will still be four inches, remains unchanged; the use of new, more powerful processors; Home key or the integrated fingerprint sensor; new system iOS 7
There is not a cheap iPhone 5C, iPhone 3GS has a similar look and feel of the plastic housing, a variety of optional color covers, machine configuration and iPhone 5 almost.
Aspect:
• iPhone 5S will not Diaoqi
• Upgraded 13 million pixel camera and dual flash, the ability to make iPhone 5S strength to continue in the major camera manufacturers to stay ahead of the flagship
• iPhone 5C whether we can satisfactory
Slot Point:
• 4 inches, 4 inches, still stuck in 4 inches, which is already the end of 2013!
• Plastic enclosure iPhone 5C, price 3399, is not too confident
Denon faction – HTC
Features: Tenryu-ji stunt master country, though born in a small place, but it can compete with strong rivals; product feel good and experience outstanding, quality, recently slowly out of the "behind ugly" chronic illness
Time / release models: September 4? HTC One Max
Applicable to the crowd: ham lovers; metal body / large-screen phone indispensable person
Details: This is a positioning to compete with the Galaxy Note 3 machines, 5.9 inches FHD Full HD screen, bigger than the Note 3; still the aluminum body, industrial design should be a larger version of HTC One, control the thickness of the fuselage 9.4mm. Top with the standard, including Xiaolong 800 2.3GHz processor, 2GB RAM, 16GB storage support body micro SD card expansion, support optical image stabilization UltraPixel cameras, and very awesome 3300mAh battery; HTC One Max in the back of the new fingerprint sensor, there is a similar Nokia Lumia phones metal contacts, through replaceable rear cover, wireless charging
Aspect:
• SLCD 3 (no accident) material, with full HD 1920 × 1080 resolution, 5.9-inch screen, well worth the wait. LCD screens in color reproduction, brightness, the screen on the permeability of advantages over traditional A screen experience, or better. For Galaxy Note screen effect consistently short board who are not satisfied, it may consider HTC One Max
• new fingerprint sensor, effectiveness, such innovations are worthy of praise
• HTC first use of such a large-capacity 3300mAh battery, HTC One Max Note 2 can achieve the same two days as a charge / three days a sufficient outstanding endurance
Slot Point:
• UltraPixel camera, take pictures if they would erupt purple fringing problems
• back new fingerprint sensors in the design, destroying the beauty of the machine
• HTC One sold, but Galaxy S4, aluminum unibody can not change the battery, has proven to be an important reason, the same experiences, guarantee that will not happen in the HTC One Max and Galaxy Note 3 showdown on.
Emei – OPPO
Features: Dragon Heaven, Emei is a must, the roots of non-angel can not be entered; product segments is very obvious, the main screen, camera, or music, users are mostly younger MM
Time / release models: September 23, OPPO N1
Applicable to the crowd: MM, cell phone pictures, audio and video features for demanding consumers
Details: N1 adopted in the second half with the top flagship standard, 5.5-Inch 1080p display, powered by Qualcomm Snapdragon 800 quad-core processors. OPPO N1 The innovation points, one 12 million pixel camera, equipped with an innovative "owl" light-sensitive chip, better low-light shooting performance, and has Xenon flash-assisted shooting. Two is the inclusion of the back touch functionality (implementation, should be in the back of the phone, designed a touchpad)
Aspect:
• As a traditional focus camera phone manufacturers OPPO, following last year's launch of the first 13 million pixel camera stacked after year dormant build N-lens what effect, very worth the wait
• Prior OPPO flagship Full HD screen, giving the left a deep impression, OPPO N1 in heap configuration, build fast hardware camera at the same time, the screen you can always excellent
• Touch to join the back, the phone's interactive and what the change will be generated using App
Slot Point:
• Price reportedly encroaching 3000, reaching 2999, which is the main foreign markets rhythm?
• In addition to slim, industrial design can be more "man" one o'clock
Fierce competition in the market for a moment did not stop the pace of its evolution, who can continue to survive, bigger and stronger, who in turn accelerate the fall and eventually be eliminated, remember this September, and perhaps it is the turning point determines the future pattern .