MobileCinema i55, Pico projector and extended battery combo for iPhone 5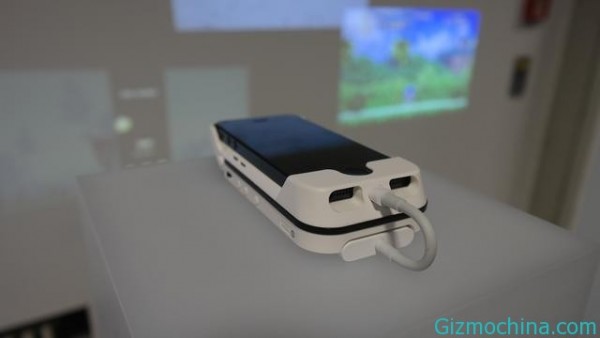 While we've covered the news about the new Pico Projector accessories for Alcatel One Touch Hero, is now we happy to show you the new accessories for Apple iPhone 5, this device is called as MobileCinema i55, infact this is the Pico projector and battery pack combo for the iPhone 5 that should be able to get the job done.
AIPTEK (Advanced Intelligent Personal Technologies) is a manufacturer of consumer electronics products. The company was founded in 1997 with the headquarters in Hsinchu, Taiwan. Aiptek produces mainly pico projectors, camcorders, graphic tablets and digitizer, as well as photo frames, and 3D products. Aiptek has been available on IFA berlin 2013 which helds in German is now they showing the new Aiptek MobileCinema i55 device.
The MobileCinema i55 is the Pico projector and battery packs combo device, before now, Aiptek is not too popular and this new device is come with new features that its predecessors did not have. The new MobileCinema i55 is only compatible with iPhone 5, you can attach the iPhone 5 through HDMI port. This is also packs with battery pack (or also known as Power Bank) that sports with 3000 mAh battery, the powerbank can use for another device since has mini and micro SUB ports.
The new Aiptek MobileCinema is offers for $380 USD price tag.