Changhong Z9 Android smartphone packs with 5000 mAh battery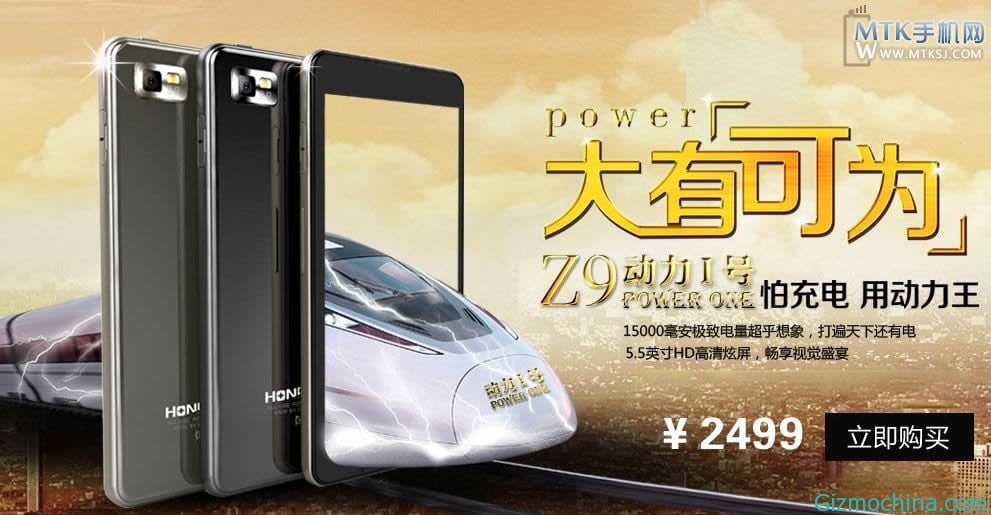 The one of Chinese smartphone manufacturer, Changhong has been unveiled the Changhong Z3 Android smartphone that packs with the 3200 mAh battery capacity, and six month later, CHanghong has been release the new Android phone with extremley large battery capacity, the new Changhong Z9 is now comes with 5000 mAh battery capacity.
The new Changhong Z9 is now available for only 2499 yuan price or arouond $408 USD price tag, this phone has alraeady available in some mall in China.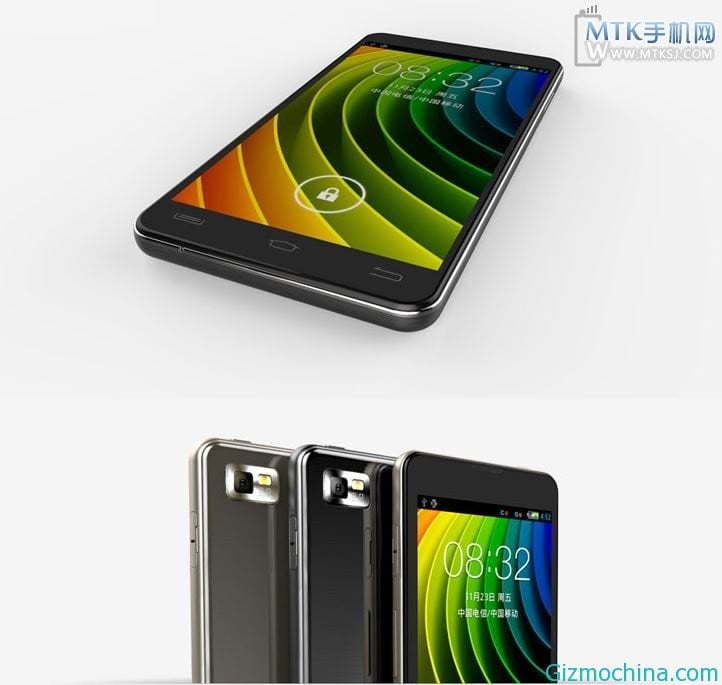 The new Changhong Z9 has high powere battery that can standby for very long time in one charge, since this phone is packs with 5000 mAh battery capacity but the thickness of the body is very slim, the perfect balance between thin body and endurance. According to official data showed, Changhong Z9 measurements for size 141.9 x 74.2 x 8.9mm, less than 9 mm in thickness can be comparable to the thin part of the products as a selling point.
This phone is also support for dual-card dual stanby through WCDMA + GSM dual mode. The rear body has a beautiful brushed texture border, most of the middle frame brushed metal effect adds to the whole texture, and a black, gray, red, blue and other colors to choose from.
5000 mA battery + low-power quad-core platform
Z9 endurance course the main selling point, the phone built with up to 5000 mA battery capacity, battery using high-density cathode active material to build, plus imported batteries, to provide protection for the safe use. In addition This new Changhong Z9 also chose low-power MTK6589 quad-core processor, but after the upgrade MT6589T quad-core, give full play to the advantages of a large battery 5000 mA to achieve longer battery life.
5.5 inches large screen
In addition to ultra-long standby, this phone is also has unibody design, Changhong Z9 is equipped with a 5.5 inches large screen, with a wide viewing angle IPS technology, combined with full lamination process OGS screen give a more power-saving effect, the resolution is the mainstream of 1280 x 720 pixel
Changhong Z9 packs with 1GB of RAM  and 16 GB of internal memory, expandable to 32G, the camera is packs with 1,3 megapixel front facing camera and 8 megapixel rear camera combinations. System has been customized for the Android version 4.2 Jelly Bean operating system, built-in rechargeable maintenance, intelligent power-saving mode and other functions, in addition to a variety of somatosensory operation to join, such as electronic compass, distance, gravity and other commonly used sensors are supported.