ViVo is preparing the new flagship smartphone with 20.2 megapixel camera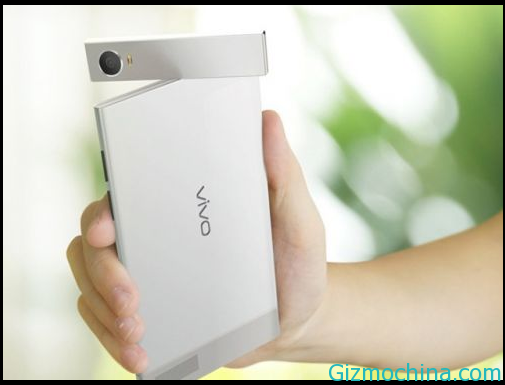 After having introduced the new ViVo X3 as the slimmest phone in the world, Vivo is reportedly preparing a new flagship smartphone with the high megapixel camera. Following the OPPO N1, the ViVo camera-centric smartphone is also has swivel ability (not rotate but swivel–see the picture above).
It is known from an image being rendered visible as an official promo image Vivo that posted the latest mobile phones at the forum. The latest mobile phones seems to be a camera-centric phone, which offers a 20.2MP CMOS sensor, 1/1.7-inch, aperture f/2.0, and using Nikon EXPEED chip.
Unfortunately promo poster seemed to have withdrawn from the forum, but predicted that the company will unveil their latest flagship at the end of 2013. So let's wait!