Apple just took $199 to build iPhone 5S and $173 for the 5C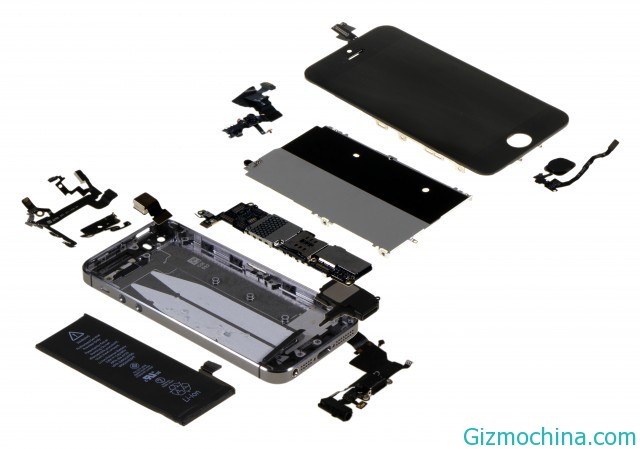 Each launch of the Apple iPhone, as the world's attention was diverted to the new device. From the start of the long queues to production costs incurred by Apple to make the smartphone. And according to IHS, Apple apparently only took cost about $199 USD for the construction of the iPhone 5S. And $173 USD for iPhone 5C.

To build the 16GB version of the iPhone 5S, Apple has a cost of $191 USD. As for the 64GB version, which costs needed is 64GB. If coupled with assembly costs $8 USD per unit, the total cost of production of iPhone 5S around $199 USD and $218 USD. While the iPhone 5C, IHS found that the cost of components plus the cost of production ranges from $173 USD to $183 USD, including assembly costs $7 USD per unit.
For comparison, the IHS is also the demolition of the iPhone 5 last year revealed that the smartphone will cost $205 USD. IHS analyst, Andrew Rassweiler said that both these smartphone, the iPhone 5 and the iPhone 5S, are the same two cell phones. The difference is, the iPhone 5S comes with a fingerprint sensor, A7 processor and new memory chip that is more energy efficient. "More than that, they are the same," said Rassweiler.
In addition, Apple CEO Tim Cook had indeed been revealed that they did not bring cheap devices. "Our main goal is to sell advanced phone and provide an exciting experience and we look for ways to reduce costs as low as possible," said Cook.