To compete with Apple, Samsung is also preparing the Galaxy S4 gold edition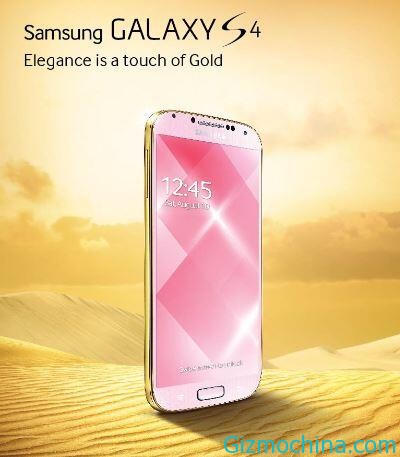 Apple has been release the new iPhone 5S with gold color, this is the most favorit color for iPhone 5S user, while for now, iPhone 5S has sucessfully sold 9 million unit of iPhone 5S in just less than three hours. And now Samsung is also preparing the gold version of Samsung Galaxy S4, it seems Samsung is ready to compete with Apple.
According to @SamsungMobileArabia Twitter account they says: "Introducing the new #GalaxyS4 Gold Edition – for a style that's uniquely yours! pic.twitter.com/XkFu4zceHT". Samsung is launching its own golden phone in the shape of a new Gold Edition Galaxy S4. There are two options, Gold Pink or Gold Brown.
Unfortunately, there is no information that these handsets will make it to a global distribution?, but the important thing is that Samsung can now claim to also have a golden flagship product.