Five domestics tablet products as iPad Mini rival offers with very affordable price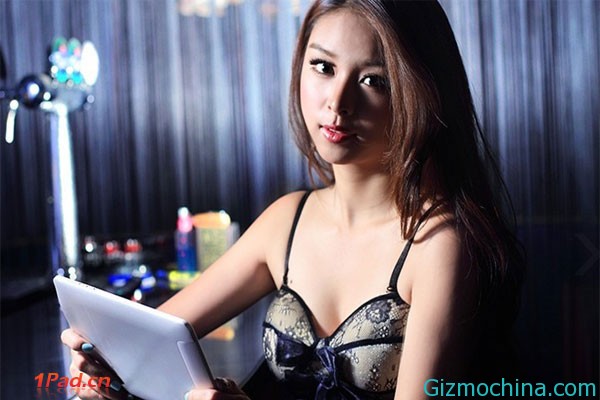 While for now, Apple iPad Mini is very popular in tablet market, but most people says that those tablet device is to expensive but iPad Mini has success to built the 7.9 inch tablet size in the market, and now we happy to show five tablet from domestic manufacturer. Those tablet is potential to compete in 7.9 tablet market and ready to beat iPad Mini ini China.
Onda V818 mini, V819 mini
Whose to say domestic product up, it really is none other than non Onda. Onda 7.9 inch quad-core current selling price of 699 yuan, and the flat has two, V818 mini, V819 mini. Its configuration are A31s quad-core, 7.9-inch 1024 * 768 IPS screen, 1GB RAM, 16GB storage space, 3800mAh battery capacity. Difference is that after the release of some of V819 mini to be more frivolous.
The original Road Mini S
This product is the original Road Mini One shrunk version, RK3188 quad-core, 7.9-inch 1024 x 768 screen, the memory has shrunk to 1GB, storage space has shrunk to 8GB, 4000mAh battery capacity. This and V819 mini, are pure white body, very good.
Taipower P88s mini quad
Taipower also have a lot of money mini tablet, but only this price is 699 yuan. Its argument is A31s quad-core, 7.9-inch 1024 * 768 IPS screen, 1GB RAM, 16GB storage space, 3900mAh battery capacity. It should be higher than the top of several thin, thickness 6.5mm, weight 299g. Is pure white body.
Blue Devils X10 Fashion Edition
Blue Devils in the September release of the K series of two mini-tablet, with this and X10 pro, this configuration will have four models of the range. X10 Fashion Edition is the cheapest one, 699 yuan. ATM7029 quad-core, 7.9-inch 1024 * 768 IPS screen, 1GB RAM, 8GB storage space, 4000mAh battery capacity. Blue Devils this use of silver body, the appearance is very beautiful.
Summary:
In general, using A31s four core Taipower Onda storage space to be bigger, the body to be thin, but the battery is much smaller. Blue Devils that paragraph worst performance, quad-core A5 processor, much lower than the front four, but the battery life should be longer. In fact, the original road this small series suggest you can add 100 yuan, mini one with 2GB RAM, 16GB storage space, this is much better. Well, I wish you all happy National Day, to find their favorite tablet.