Qualcomm says: The 64-bit A7 chipset on Apple is only marketing gimmick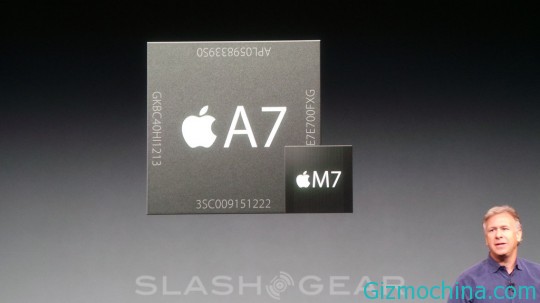 The arrival of Apple's A7 processor chip that uses 64-bit technology to get different types of reactions. Even the processor is said to be able to rival the capabilities of Intel processors Bay Trail. But different things revealed by Qualcomm Chief Marketing Officer, Anand Chandrasekher .
Chandrasekher revealed that 64 – bit processors are nothing but a marketing tool Apple. He said that there was any benefit gained by the presence of the consumer 64-bit technology in Apple's latest processor. Especially with the lack of memory on the iPhone 5S. As we all know, Apple's latest smartphone has only 1GB of RAM.
Qualcomm officials revealed that to make a 64 – bit processor can work optimally , it takes more than 1GB of RAM. He also mentioned that 64 – bit processors typically requires at least 4GB of memory. And the growing mobile market is currently very far to get to it.
Interestingly, although 64-bit technology is considered as a mere marketing tool, Qualcomm was also reportedly working on a similar processor . Chandrasekher said that the use of 64-bit processors for tablets and smartphones to do because it gives the advantage of the chip design , engineering and operating systems .