LG G Pro Lite packs with 5,5 inch screen and 3,140mAh battery capacity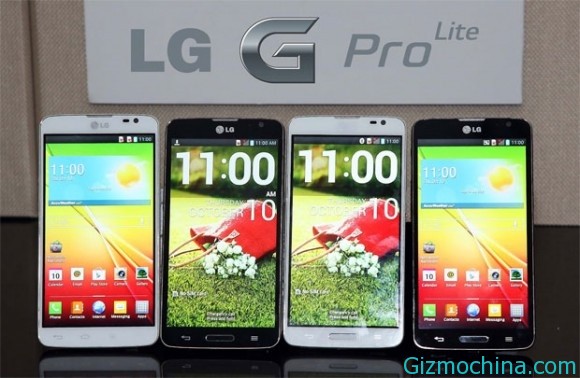 LG has been officially released the new LG G Pro Lite smart phone, which comes with 5,5 inch screen size with a resolution of 960 x 540,, the design is almsot same with the previous model, LG Optimus G Pro. The biggest highlight features is in the battery capacity, The LG G Pro Lite reaches 3,140mAh battery capacity.

The phone does offer other useful features, including a stylus pen and stereo speakers. A dual SIM slot comes with its own hot key to let users easily switch between the two SIM cards.
Which of course, the stylus can be used for handwriting operation on the phone, this stuff can be inserted into the slot on top of the unit. LG G Pro Lite comes with dual speakers, so putting quality in the phone is quite good. Running Android 4.1.2 Jelly Bean  operating system.
POwered by 1Ghz MT6577 dual core processor, 1GB of RAM and 8GB of internal storage, this phone is also support for memory expansion, coupled with 8 megapixel rear camera and 1.3 megapixel front facing camera,  support for Bluetooth 3.0, A-GPS and Wi-Fi Direct.
The LG G Pro Lite is slated to debut this month in Latin America followed by launches in Asia, Russia, China, India, and the Middle East. For a while now, there is no detailed information about the price.