Xiaomi Mi3 and Xiaomi TV ready for preorder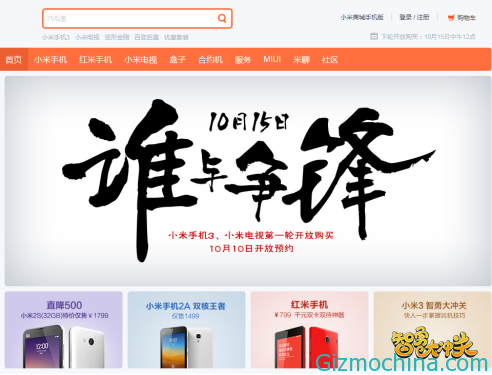 Xiaomi is ready to relese the new Xiaomo Mi3 Android smartphone and Xiaomi TV, this news has been spread in the net recently, and now we heard that Xiaomi is ready to open pre-order for Xiaomi Mi3 Android smartphone and Xiaomi TVon October 10th this year.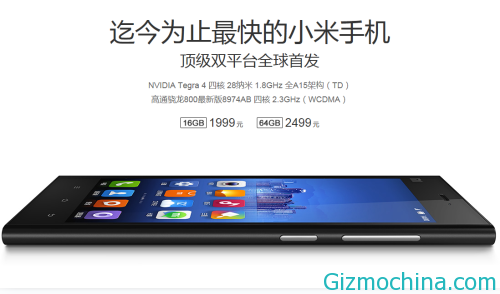 The Xiaomi Mi3 smartphone has been introducing on early September and now Xiaomi is officially open the appointment for preorder. According to the official website Xiaomi is preapring 10 million units of mobile phones and thousand units of Xiaomi TV, the two products open to buy time for the October 15th.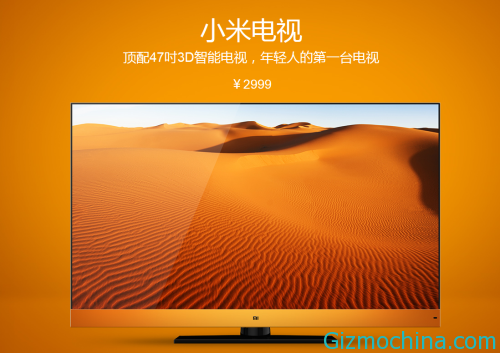 Xiaomi has preparing the two version of Xiaomi Mi3 smartphone, for China Mobile and China Unicom. The China Mobile version is powered by Tegra4 with 1.8GHz processor, 2GB of RAM, 16GB or 64GB of storage space memory interal options; while the China Unicom version is equipped with a 2. 3G Hz Qualcomm Snapdragon 800 processor. Packs with a 5-Inch 1080p screen, 13 megapixel camera.
Xiaomi TV is an intelligent 3D TV, using 47 inches screen, equipped with a Qualcomm Snapdragon 600 quad-core processor, loading with large game applications and HD video, the faster speed TV. Currently, the price of Xioami TV is offers with 2,999 yuan or around $490 USD.