Vivo Xplay35 is the first smartphone that packs with 2K resolution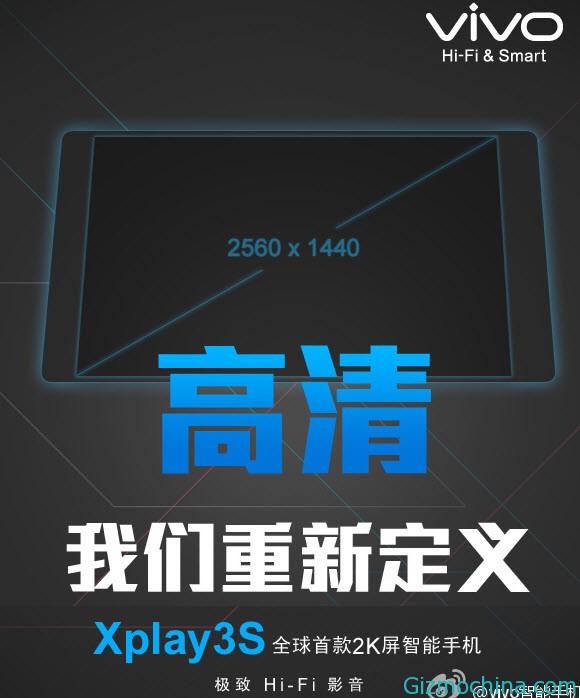 Todat, the smartphone with full HD resolution screen are now widely available in the market. And to obtain the screen with 4K resolution, of course, still needs a few more years. But now, the one of Chinese smartphone manufacturer Vivo is ready to release the first smartphone that packs with 2K resolution  of2540 x 1440 pixels through the ViVo Xplay35 Android smartphone.

This phone is not yet officially introduced by Vivo. However, the China-based company recently raised a teaser image that shows about this smartphone will come with 2K resolution, or equal with 2560 x 1440 pixels. The display was said to be present with the size of 5.5 inches screen size.
Furthermore, the smartphone is rumored to be powered by Snapdragon 800 processor and support for 4G network through  TDD / FDD LTE and able to be used on three major mobile-networks in China.
Despite having a much higher resolution, some analys says that does not really give the difference with another smartphone products. Especially with the size of a smartphone that is quite small. Even today many people believe that there is no difference in full HD screen on a smartphone. And 720p HD screen is considered an appropriate resolution for a smartphone. So, what do you think?