OPPO N1 global launch will held on next month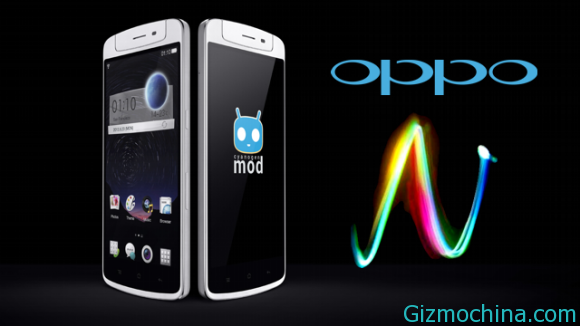 OPPO N1 has been unveiled in Beijing rcently, and now the one of Chinese camera-centric Android smartphone will be launch globally on next month. While offers with own OPPO ROM, OPPO N1 is also available with CyanogenMod ROM.
The OPPO N1 with CyanogenMod ROM will be released on next week in Chinese market, while for the global market, the OPPO N1 CyanogenMod version will be officially announced on next November.
Here are the OPPO N1 specs for your reminders :
13 megapixel camera with  206 degree rotating lense, use Sony CMOS sensor with f/2.0 aperture.
Fujitsu camera prosesor for better image quality
touch panel on the rear body for navigation (O-Touch Panel)
IPS Full HD screen with  1920×1080 pixel, 5.9 inch screen size with 377 ppi
Running with Android 4.2 with Color OS
Snapdragon 600 processor 1,7GHz, GPU Adreno 320 and 2GB of RAM
Wi-Fi 802.11ac, Bluetooth 4.0 and NFC support.
3610 mAh battery capacity