Japan Display Showcase Smartphone with 5.4 inch Quad HD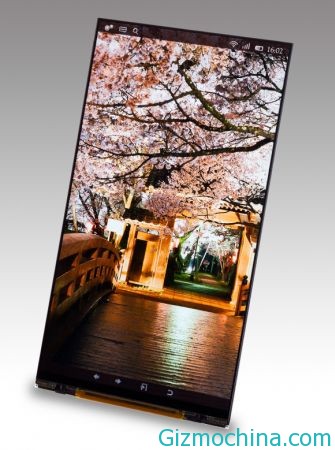 The Japanese display manufacturers, Japan Display recently showed off a smartphone with a 5.4 inches screen size with a resolution of 2560 x 1440 HD quad pixel. With the resolution, this smartphone also has a pixel density is much higher than the current smartphones on the market.

In comparison, the smartphone screen also has a higher pixel density than iPhone which has a Retina Display technology. If the 4-inch iPhone screen with a resolution of 1136 x 640 pixels have a pixel density of 326 ppi, then this smartphone has a 543 ppi density.
While Vivo Chinese phone maker is already working on a smartphone with a 2560 x 1440 pixel screen, the Vivo Xplay3S has a 6 inch display – since Japan Display's screen is smaller, the pixels are packed even tighter.
Japan Display said that the quad HD screen on the smartphone has a slim size, the 1:12 millimeters. In addition, the screen also has a look a 160-degree angle and energy efficient. The company also said that they have a 6.2 inch screen with the same resolution. This screen was followed before they introduce the product, 12-inch screen with a resolution of 3840 x 2160 pixels 4K.