LG G Flex smartphone is leaked from the benchmark test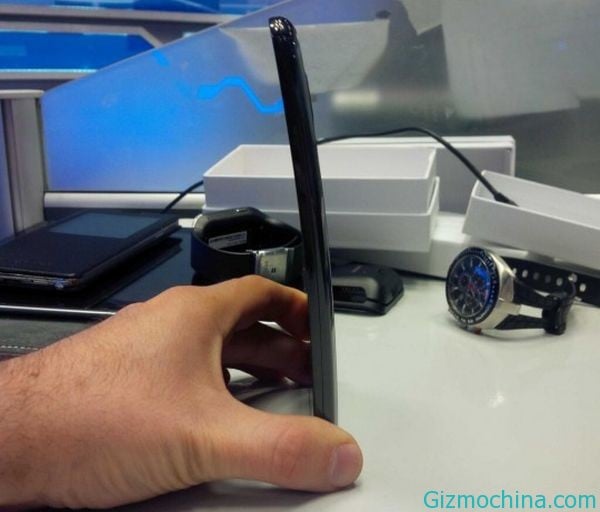 Information concerning the existence of a smartphone with a curved screen from LG, the G Flex is now is began to unfold. After there is a leaked picture of the phone, For a device that's bound to only hit Korea and even that in limited quantities, the curved LG G Flex is sure enjoying a long, healthy run in the rumor mix.

According to the benchmark tests, the LG G Flex smartphone's specs is revelaed. Among these are powered byquad-core Snapdragon 800 processor with a speed of 2.2 GHz clock-speed, Adreno 330 GPU, 2GB of RAM and 32GB of internal memory. In addition, this smartphone will come with 13 megapixel rear camera.
Also mentioned that the curved screen smartpone will come with a 6 inchs screen size. But do not expect that this smartphone will come with a high resolution. According to data from the benchmark tests, LG will embed a screen with a resolution of 720 x 1280 pixels on the smartphone. In addition, this smartphone will running Android Jelly Bean OS 4.2.2. And rumor says that this smarpthone will be officially introduced by LG in November.