Apple consumer rose in China and Japan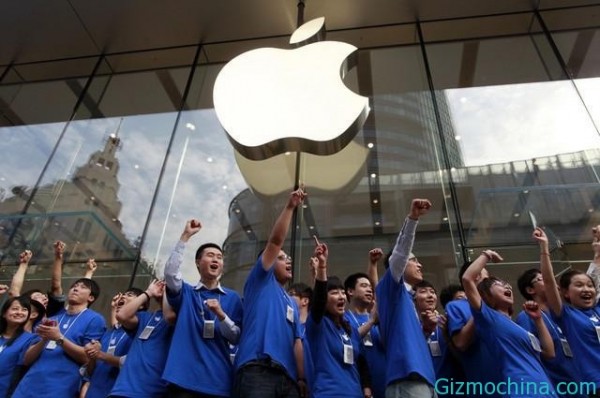 Apple has just released its latest financial report covering the fourth quarter of fiscal year 2013. The report shows that Apple still can continue to grow with record total revenue of 37.5 billion dollars and profit of 7.5 billion dollars. This figure shows an increase of 4.2 percent over the same period in the previous year, but a decline in net profit by 8.6 percent.

Apple achievement in the fourth fiscal quarter was driven by iPhone sales reached 33.8 million units plus 14.1 million iPads, 4.6 million Macs, and only 3.5 million units of the iPod. iPhone sales rose 26 percent while sales of the iPad are relatively flat. Unfortunately Apple does not itemize iPhone and iPad sales details for each model as the iPhone 5S or 5C, which was launched a few months ago.
The increase in revenues was supported by the release of Apple's latest iPhone. Sales outside the United States is also seen to increase, especially in the regions of China and Japan are up respectively 24% and 31% compared to the previous quarter, up 6% and 41% over the same period last year .
Thanks to sales of its products, Apple has the cash money amounting to 146.76 billion dollars at the end of last quarter. Apple projected to earn gross revenues between 55-58 billion dollars in the next quarter with a gross profit margin of between 36.5 to 37.5 percent. In this quarter, Apple has released its latest tablet iPad Air and iPad Mini 2  so the expected revenue from tablet sector will increase.
Although revenues continue to increase, but gross profit Apple turned down 37%. This is a decrease in profit in seven quarters in a row. The decrease was caused by lower profit margins on some homemade gadget like the iPad with Retina Display and cheap version iPhone.