The new Lenovo Yoga tablet can handle 18 hour battery life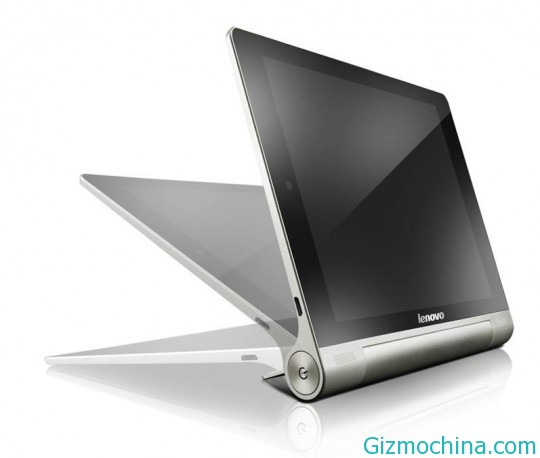 Lenovo has been officially released the new Lenovo Yoga tablet lineup. The tablet comes in two different versions of the screen, 10 inches and 8 inches screen size. Although different screen sizes, both Lenovo Yoga tablet has the same specs.
Lenovo Yoga tablet 10 inch and 8 inch screen has a resolution of 1280 x 800 with a viewing angle of 178 degrees. Both tablet is powered by MediaTek MT8125 processor 1.2 GHz quad-core processor, sports with 1GB of RAM and 16GB of internal memory, running Android 4.2 Jelly Bean operating system.
Yoga Tablet brings different designs with another tablet in the market. In addition, the tablet can be hold as usual, and it can be positioned potrait or landscape position since both tablet has a foldable kickstand. This tablet can running up to 18 hours battery life in single charge.
The Lenovo Yoga 8 inch tablet is powered by 6.000mAh battery capacity while the 10 inch version is powered by 9.000mAh battery capacity. The 8-inch version has 399 grams of weight while the 10 inch version has 603 grams of weight.
The Lenovo Yoga tablet prepared 5 megapixel rear camera and 1.6 megapixel front-facing camera. This tablet is also has microSD card slot for storage expansion up to 64GB, dual speakers , WiFi b/g/n, Bluetooth 4.0, microUSB, and 3.5mm headphone jack
Lenovo Yoga tablet will go on sale on October 30 at a price of $ 249 USD for the 8-inch version and $ 299 USD for 10 inches version. The 10 inch version also has a keyboard accessory is priced at $ 69.99 USD.