Samsung preparing the new flexible display smartphone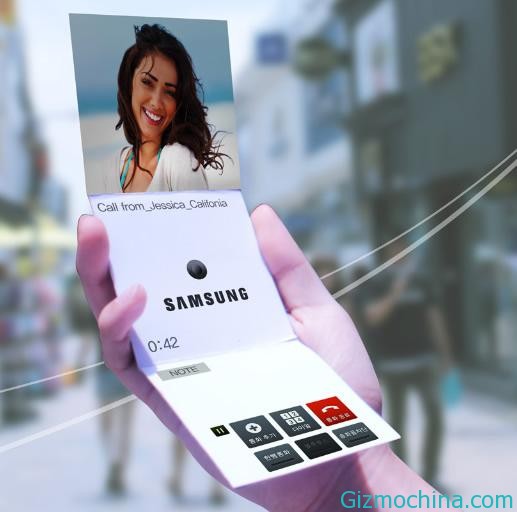 After officially introduced the Samsung Galaxy Round, is now Samsung re-released another smartphone with flexible display, this phone is show on the pciture as the design concept of smartphone with flexible displays.

Some of the picture can be seen at OLED.at website. This concept seems to take the design inspiration from the era of folding features phones.
This design certainly fits with the concept of flexible displays using a mobile phone is intended to be easily bent and may be turned into a small device, the device has a large screen display but still easy to put into the bag.
Unfortunately still not known how long the phone with a design concept like this would be real.