iPad Air production costs more cheaper than previous iPad model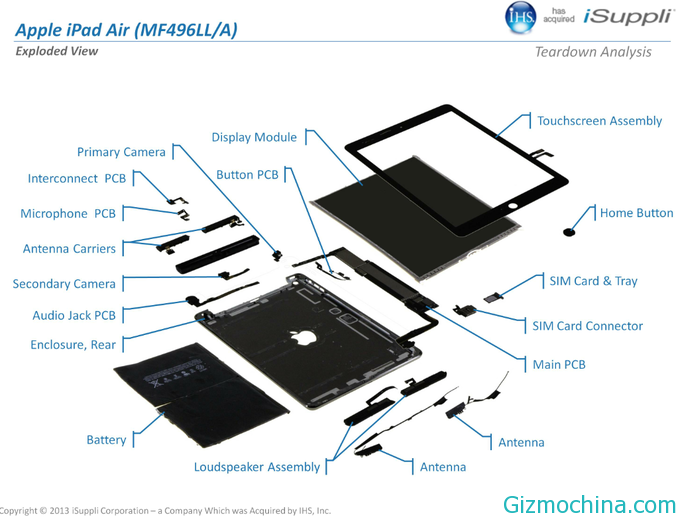 The IHS iSupply has dissected the latest Apple tablet iPad Air, and as usual they will reveal how much money is needed for the total cost for components of those tablet.
New details were revealed a few weeks from now, but for now iSupply mention that iPad Air component has costs ranging from $ 274 dollars. Although the tablet is made ​​from lightweight aluminum and ultra-thin, but the cost is cheaper than the previous generation iPad.
As usual the most expensive is the 9.7- inch screen resolution of 2048×1536 pixels, which is now 20 percent thinner than the previous model, with LED lighting that is brighter and more efficient. Screen component has priced at $90 USD, and $43 dollars for parts integrated touch screen, so the total is $133 USD just for the screen only.
Samsung and LG are the manufacturer of Air iPad screen, but the LED lighting and the overall package of the present speculated thinner IGZO technology from Sharp. Other parts are quite important :
– A7 chip made ​​by Samsung : $18 USD
– mobile radio with the ability of Qualcomm LTE 14 band : $32 USD
– Flash memory modules : range from $9 (16GB version) to $60 (128GB)
Although overall only 274 dollars, keep in mind that Apple certainly requires the cost of research and development, marketing and distribution as well as other fees.