ZOPO is preparing 5000 unit of ZOPO Black II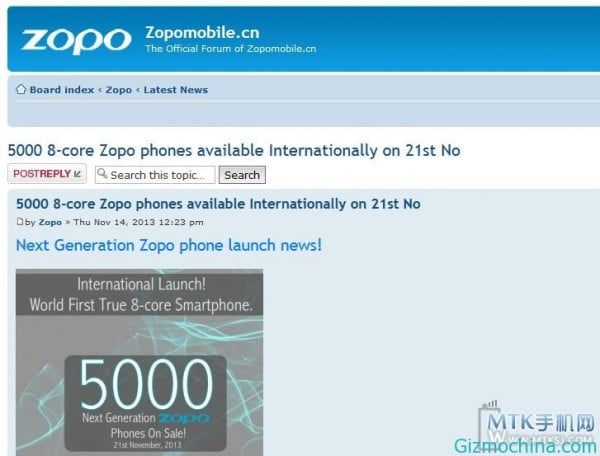 Before now, we have a rumors that ZOPO is ready to release their eight-core smartphone and we've also covered the ZOPO Black II smartphone ias their upcoming products.

And now ZOPO is confirming that they ready to univeiled their first eight-core smartphone on November 21st. The phone is slated to be the first phone to run MediaTek's eight-core MT6592 processor.
ZOPO is preparing the 5000 unit of ZOPO Black II and ready to launch on November 21.  Although the official version on sale for the domestic time has not yet clear, but according to the news you can guess, the domestic version of the official release time will not be too late.
The ZOPO Black II will has been able to confirm to using multiple third-party ROM support is bound to be a big selling point for this smartphone. The phonw eill packs with 5.5 inches with a 1,920×1,080-pixel screen, but we're going to leave it up to the official launch rather than speculate about this phone.