The first true octa core processor MediaTek MT6592 is officially release
Finally, the MediaTek has offcially release the new MT6592 processor, this is the world's first true octa-core processor in the market. And MediaTek has been held the event on November 20th afternoon.
MediaTek Inc. has held the conference in Shenzhen, they already release the new,  most high-end smartphone processor  MT6592. This is the true octa core processor on the market today. That's why this processor has a lots of fan, so attracted industry attention.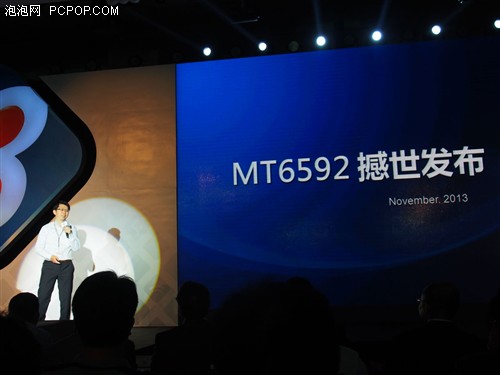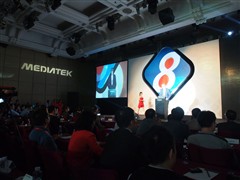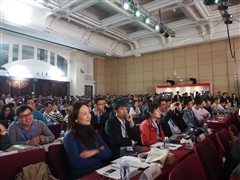 The conference organizers have MediaTek, Gameloft, love Fantastic Art, ARM companies, media are invited, including blogger and the media partner, showing the importance of the product launches and MT6592.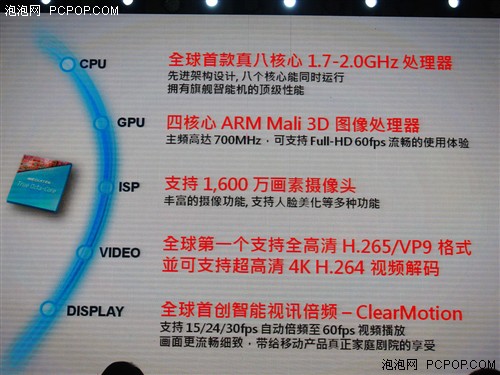 MT6592 true eight-core processor features
In the conference, MediaTek Wireless Division General Manager Zhu Shangzu expressed: "MT6592 which is a close future mobile intelligent end-user demand for the product, and its powerful computing capabilities and multimedia advantages, will help customers in the large-screen multimedia era to obtain a more powerful performance, and enjoy the world's first true eight-core processor upgrade brings unique experience. "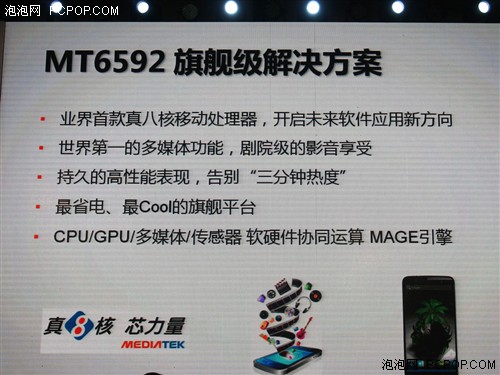 MT6592 true eight-core solution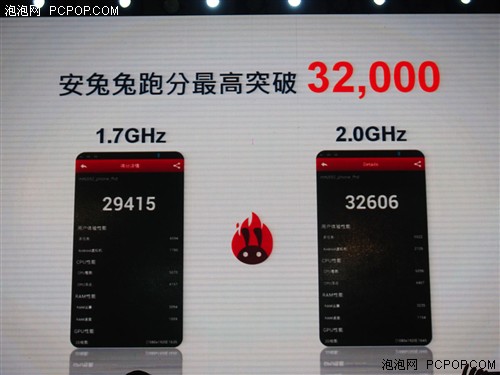 MT6592 safety Bunny ran sub-results
Products, MT6592 eight-core processor support for parallel multi-tasking, through a number of different cores to run simultaneously on different tasks, bring stability to the multi-tasking capabilities, can be based on each application and each task, its intelligent allocate the required processing capacity to meet smartphone users in a single device that can simultaneously complete high-quality photography, music, video, email, and games and other missions.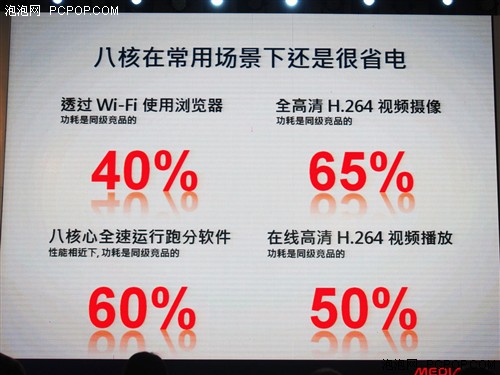 MT6592 power consumption of official figures
Game "Modern Warfare 5" Support MT6592
Although eight cores, but MT6592 low power performance is still impressive. Through advanced scheduling algorithms, and dynamic temperature control and power management technologies, to optimize each core workload assignments to achieve performance and power balance. MT6592 lasting high performance, is the world's best performance / power ratio platform.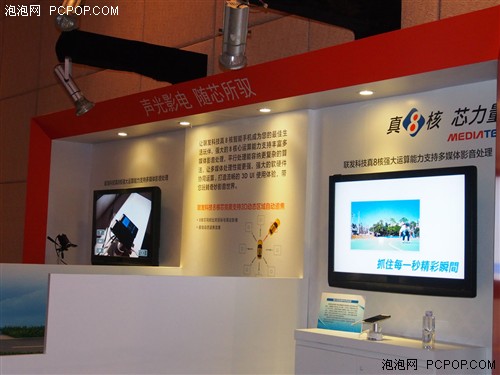 Conference booth
The prototype is equipped with MT6592
It is reported that before the release of the MT6592, they have included a number of domestic mobile phone manufacturers such as cool with MediaTek subjects into cooperation, will launch the fastest smartphone equipped with the chip. In the next year, MediaTek said it will respect and more mobile phone manufacturers, work together to promote good this product. Can imagine, Apple has introduced 64-bit processor, MediaTek MT6592 launch true eight-core after the end of the next mobile chip market, is bound to have some stiff competition. ■