Cool CUBE Talk lineup is now available in variety screen size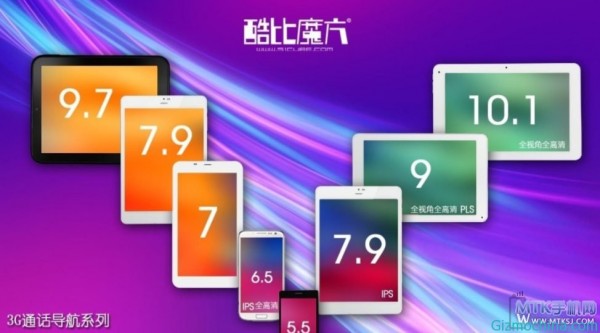 Cool CUBE is one of Chinese electronic manufacturer is now intriducing a new CUBE Talk lineup devices, while making a smartphone, they also offers a range of tablet devices on the Chinese market.

Interestingly, those all device can be using as phone isnce Cool CUBE has CUBE Talk series device, ranging from 5.5 inches to 7 of the smartphone market or phablet phone market is now they also release the bigger screen and all device is now powered by MediaTek MT6592 "true" octa-core processor
On the smartpone prducts, Cool CUBE has the new CUBE TALK5H, if nothing else, then still under the TALK series, announced earlier by the official 3G product roadmap, CUBE is now listed on the 5.5/7.9/ 7/9 inches in four different sizes of products, while the other size are 6.5/9.7 and 10.1 inch
In addition, this new machine will also have a very thin body thickness, the official said, it's only 4.49 mm body thickness, this may just the official emphasis on the thickness of the new machine is not difficult to guess.
As a platform, Cool CUBE TALK7 / 9 two products equipped with the MT8312 and MT8389 MediaTek chipset, while the newer eight-core machine using probability of the MediaTek MT6592.
Unfortunately, this product is not yet listed recently, need to wait until January 2014.