Newman K18 and K2S ready to hit the market on December 2013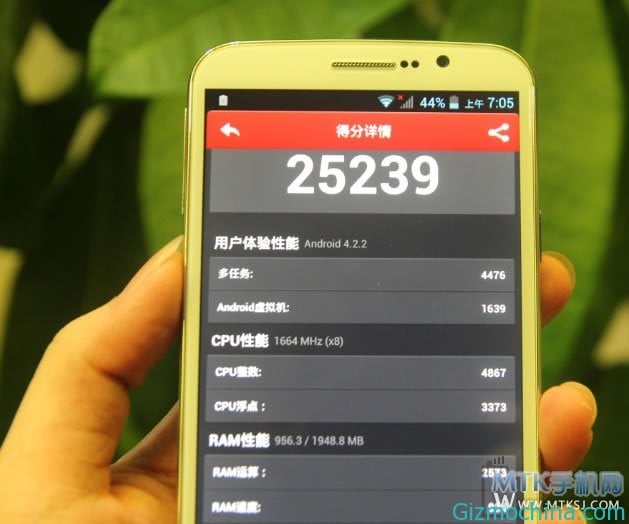 Many smartphone manufacturer is happy snice MediaTek is now officially released it's new MT6592 as the true octa-core mobile processor on the market, Newman is the one of smartphone manufacturer that ready to adopt those processor in their products.

And now we have the information that Newman is ready to released their new octa-core smartphone based on MediaTek MT6592 platform through Newman K18 and Newman K2S smartphone.
The NewMan K18 is the nice smartphone with classic design but packs with thinnest body it's only 6.14 mm, the width and height of 69.9mm and 144mm respectively, the border is also a super-narrow level, some regional alloy build. Exposure from the past out of the engineering machine spy photos can be found, K18 uses a simple and elegant design.
The new K18 is also packs with 5 inchs screen size with 1080p resolution, coupled by 13 megapixel main camera with Sony lense f2/2 aperture and 5 megapixel front facing camera. The phone is powered by 1.7GHz octa-core processor and support by 2GB of RAm and also available with 16GB / 32GB internal storage option. The K18 has 2000 mAh batteru capacity and support for gyroscope, magnetometer and other mass sensor, working on TD + WCDMA dual sim dual standby with OTG function, it's also running Android 4.2 Jelly Bean operating system.
The other smartphone is the Newman K2S, this is the upgrade version from Newman K2 smartphone, the different is in the processor, and this new version is powered by MediaTek MT6592 eight-core processor with same 1.7GHz clock-speed with K18.
The Newman K2S is packas with 5.5 inch screen size, while the main camera is also upgrade with F2.0 with glass filtering lenses, but still using the same 13 megapixel camera than a predecessor and the front facing camera is still using 5 megapixel.
K2S supports electronic compass sensor, supports WCDMA + GSM dual sim dual standby, the system is running on Android 4.2, this phone is also support for OTG function. According to AnTuTu Benchmark test, the Newman K2S has got 25,239 score points.
Both smartphone will be available in December, while the K2S will be available in the begining of December and the K18 will be release later. There is no information about the price for now, but it's seems both phones will be offered with very affordable price.