Newman K3, the new entry level Android smartphone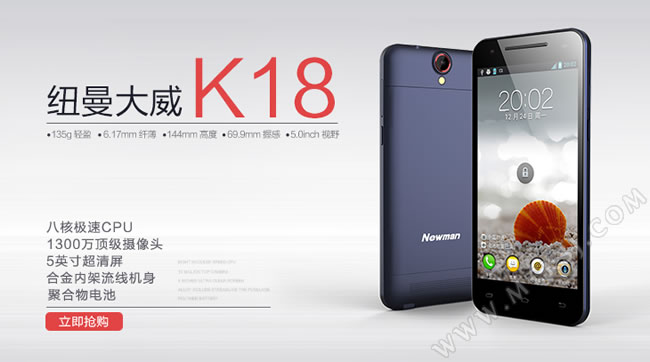 Back on February, Newman has been release the new smartphone that has 6.17 mm thickness body, the phone has 3G connectivity, and now they also ready to release the new series entry level Android smartphone.

According to official sources, the new Newman product is targeting for netry level market, ut's seems the products has low version but still brings the 6 mm inch of body thickness.
And there are also rumors that the Newman has new model thats called as Newman K3, the phone will use 1.3GHz MT6582 quad-core processor, packs with 4.5 inches screen, and this phone is likely to be one of Ali cloud mobile phone, will be equipped with Ali OS systems.
There is no specific information for a while now but it seems Newman will make a little surprise to attract more user as their strategy, so we have to wait.