Jiayu G6 Black is covered with glass and metal frame material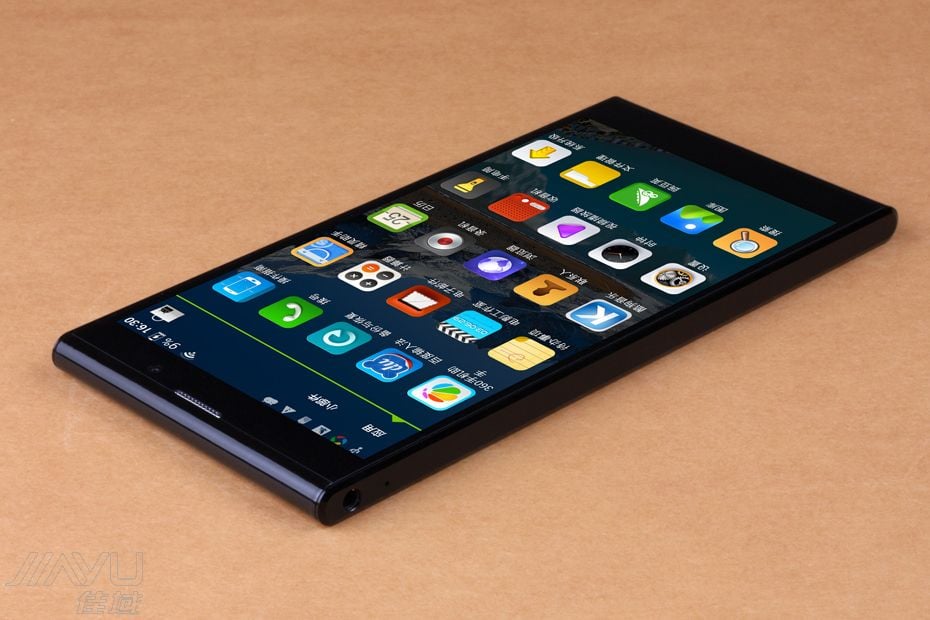 As we have ever mentioned the Jiayu G6 in our recent articles, the Jiayu G6 is now appear insome picture that show the nice body design.

The Jiayu G6 is covered by glass and metal body material, this phone is starting their debut on May and this G-series smartphone is comes with good quality and high version smartphone. This phone has two version and the high-end version is now offers with 1,799 yuan or around $288 USD price tag.
The phone is packs with 5,7 inch screen size with 1080p resolution, but the body dimension is  156 x 79 x 8mm. Sports with 2GB of RAM and 32GB of ROM.
Powered by 1.7GHz clock speed of MT6592 eight-core processor, packs with 8 megapixel front facing camera and 13 megapixel rear facing cameraand 3500 mAh battery capacity, and has gyroscope, electronic compass sensor, NFC, USB OTG, wireless charging and other features.
Here is the picture of Jiayu G6 :