ViVo Xplay 3S will be release on December 12th, here the invitation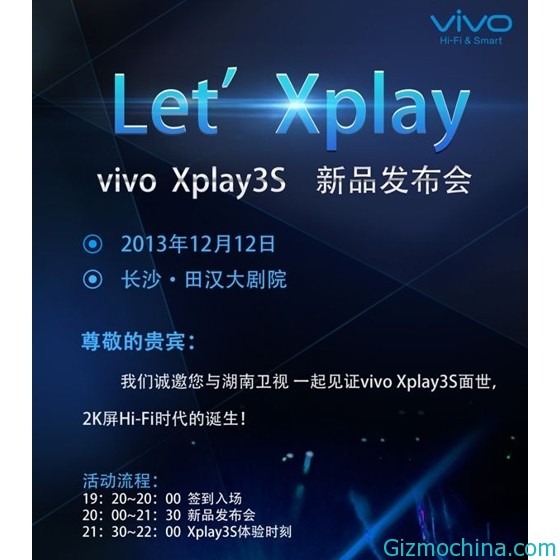 After we;ve covered the news about the Vivo XPlay3S, is now we have heard the new rumor about this phone, accoring to rumors, this phon will be release to the market on December 12th.

The ViVo Xplay3S will becoming the first smartphone that packs with  2560 x 1440 pixel resolution. BBK Electronics as the holder Vivo brand has begun to spread the invitation to welcome the arrival of its new smartphones.
The new Vivo Xplay3S is also the powerfull smartphone since powered by Snapdragon 800 processor with 3GB of RAM, 4G LTE network connectivity, and a camera with a larger f/1.8 aperture. But there is no information abut the price yet.