Vivo Xplay3S packaging box is exposure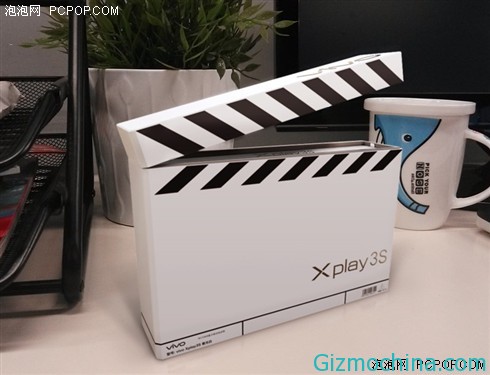 Vivo Xplay3S is the upcoming phone with has "2K" phone screen, this is the first smartphonw with "2K" resolution screen in the world. And now we have a leaked picture of packaging box of those phone that very unique and stylish.

We revealed the two photo of Vivo Xplay3S packaging box, that show the new design box in the market today, and that's the real Vivo packaging box with nice design, while the other smartphone products has regular packaging box, but Vivo using the very different design box, it's look like movie slate style box.
From the spy photos, Vivo Xplay3S draws on the packaging film market, the most famous "slate" style, a change from the Apple leading the simple style box. However, this is very creative for high-end smartphone packaging.
According to rumor, the new Vivo Xplay3S will has 2K screen resolution and powered by 8974AB CPU, 3GB of RAM, working on 4G LTE network, the top Hi-Fi chips + op-amp chip audio solution, wide Dual sound chamber design, USB 3.0.