HiSense introducing SmartTV and Pulse PRO set-top box with Android OS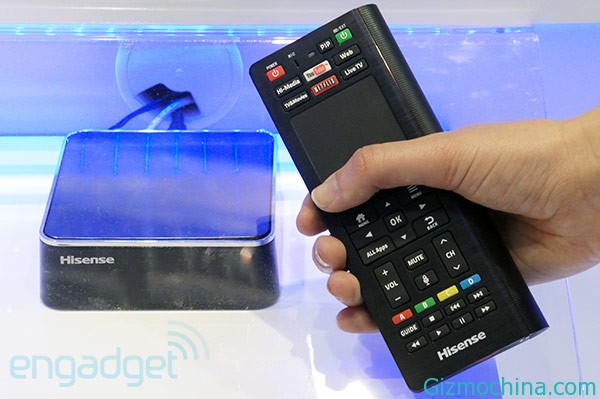 HiSense is one of the Chinese electronic manufacturer is already release their products to global market, is now they ready release the Smart TVs and Pulse PRO set-top box with a slew of new hardware powered by Android 4.2.2 operating system.

The TV device is available in 40-inch, 50-inch, and 55-inch size. The SmartTV powered by Marvell's ARMADA 1500 PLUS HD Media processor. This TV is packs with Cloud Services apps ad support for Energy Star 6.0 qualified, the TV is sports with 1GB of RAM and 8GB of ROM. Comes with wireless remote with key that built-in with air mouse and IQQI smart input.
The other products is HiSense Pulso PRO set-top box, this devices can attach to SmartTV and offers with manu services such as Netflix, Vudu HD Movies, Amazon Video, YouTube, Google Play, HDMI, IR, DLNA, WiFi, Bluetooth, USB and Ethernet.