Ramos i10 Pro, powered with Intel Bay Trail processor and running with dual OS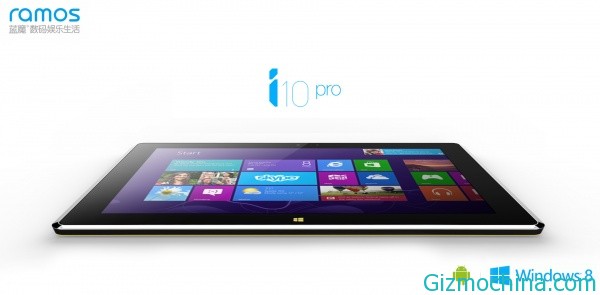 Ramos, is one of the CHinese tablet manufaturer is now already release the Ramos i10 pro tablet device, this tablet is powered by Intel Bay Trail and running Android + Windows 8.1 operating system.

According to reports, the Ramos i10 pro equipped with Intel Atom Bay Trail Z3770D processor, 22nm technology, quad-core 2.4GHz clock speed, processor performance is very strong. Which uses 2GB LPDDR3 RAM + 32GB built-in storage (basic version), on-screen information has not been disclosed, but most likely it should be 10.1-inch 1920 x 1200 resolution.
This tablet is ready to compete with popular tablet device such as Lenovo, Dell, Hawlett-Packard. But Some people is predicted that the Ramos i10 pro will be offers with more affordable price.