Ramos Mos1 Max In The Works With 6000mAh+ Battery & Slim Body
It was announced on an official Weibo micro blog that Ramos will be launching a new device called Mos1 MAX as their first smartphone. The micro blog stated that Ramos has achieved packing a large and long life battery inside a very slim device. Remember, Ramos Mos1 which was announced back in July? The phone came with a 3050mAh battery and this seems to be a Max version of the flagship.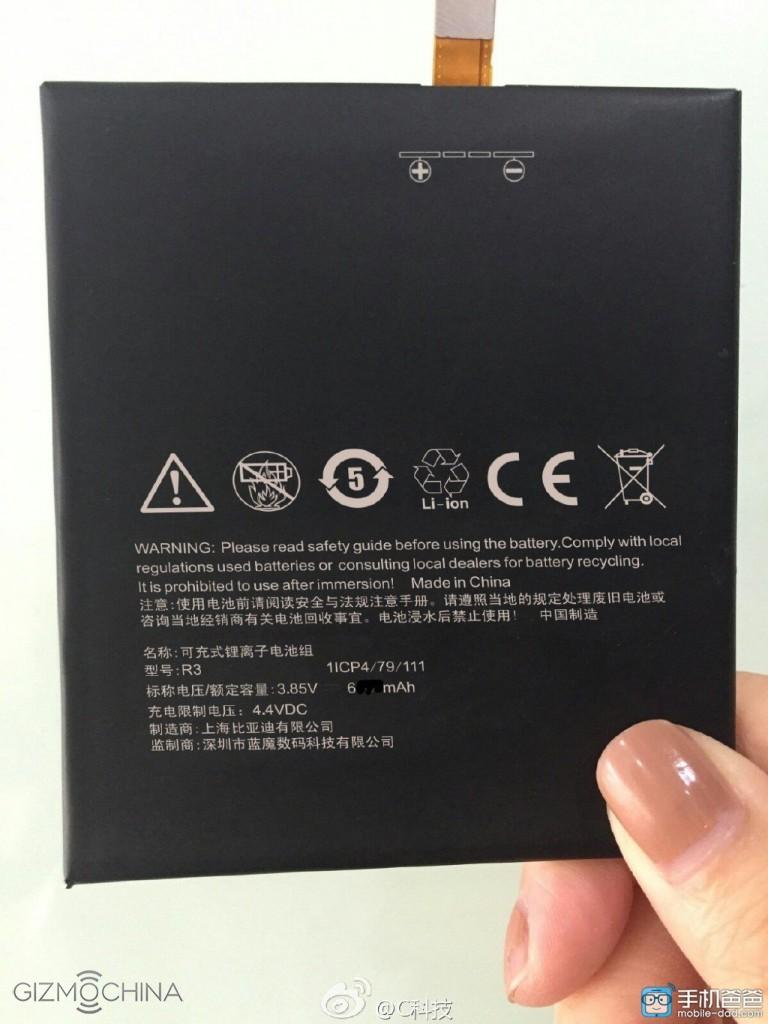 A new leak also conspicuously revealed a battery capacity of 6xxxmAh, suggesting that the device will be equipped with at least 6000mAh large-capacity battery. The figures indicating the capacity on the back of the battery are redacted, but one can see the they begin with 6 and that the manufacturer is BYD. In addition, there are other users' leaks suggesting that the MOS 1 MAX's battery has a nominal voltage 3.85V and peak voltage 4.4V. Previously, another Chinese brand –  Innos Yi Luo has launched a 6000mAh battery on their D6000 smartphone. It was the world's largest battery capacity in a mobile phone at that time. It is not yet known whether Ramos has gone beyond this.
The Mos1 MAX is expected to resemble the iPhone 6 in shape but with a slim 7.6mm overall thickness. The screen also might be extra-large with a possible size of 6 inches. The device is expected to be available in stores in October.