Ramos Mos1 Max Confirmed to Feature 6-inch+ Screen & 6000mAh+ battery!
A few months back, the well-known tablet manufacturer Ramos announced its entry to the mobile phone industry by launching the MOS1 smart phone.  Now, a new generation of Ramos' first smartphone has also surfaced. The company is marketing the MOS1 Max as a device with 6000mAh+ plus battery and a 6-inch plus big screen.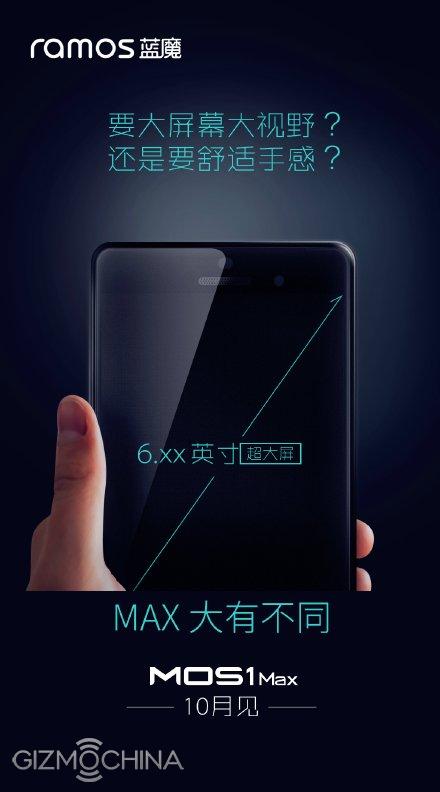 The official digital poster of Ramos declares "Great vision on a huge screen? Or the feeling of comfort? MOS1 MAX is quite different." The poster suggests that the smartphone will have both a large screen and a long battery life. Meanwhile, the digital poster obviously implies that the smart phone will have a screen larger than 6-inches on a slim and comfortable design.The company's earlier teasers had hinted at a slim body, but we still don't know how slim the company is aiming. Anything below 8mm with 6000mAh+ battery would be impressive, but we have a feeling that it could be a tad slimmer.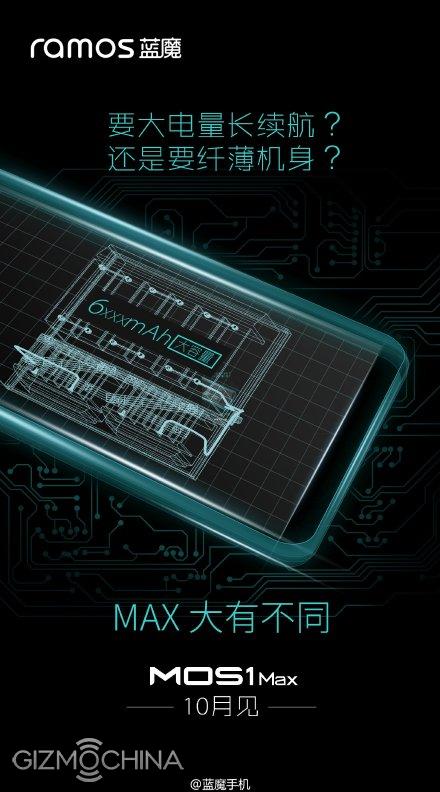 6 inch + screen, 6000mAh + battery, there is no doubt that this will be a giant screen smartphone.  The device will meet with you in October, which is just a few days away.
If priced correctly, the Ramos Mos1 Max could really attract the likes of large screen battery lovers. Meanwhile, if you are looking for smartphones with large batteries on a budget, check out our list.