ZOPO ZP998 aka ZOPO Black 2 is ready to hit the market with $280 USD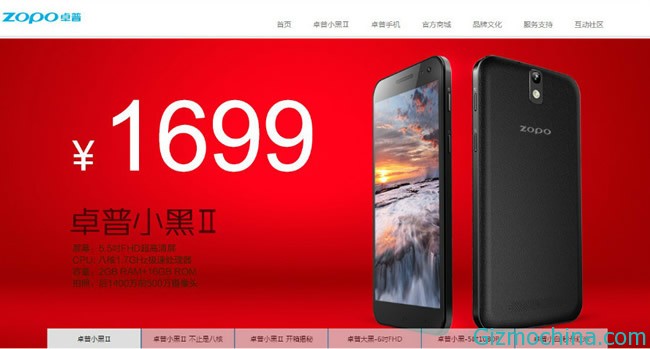 ZOPO Black 2 is ready to hit the market, after we covered the news about the upcoming ZOPO Black 2, the phone will powered by MediaTek MT6592 eight-core processor.

And now ZOPO website has been appear the official ZOPO Black 2 picture, the phone is offers with 1699 yuan price tag or araound $280 USD.
ZOPO Black 2 is packs with 1080P HD screen that  has a 5.5 inches screen sice, 5 megapixel front facing camera and 14 megapixel rear facing camera the phone has high-definition camera with F2.0 aperture and the use of blue glass lens.
The phone is sports with 2GB of RAM, and has 2400 mA battery capacity, support Wi-Fi DISPLAY, NFC, OTG function, gyroscope, compass and other sensors are also very comprehensive, interestingly, this phone is running Ali OS. According to rumor, the phone is ready to launch on December 15th.