Zopo ZP1000 review: a good Chinese Slim phone in a Low-Budget Package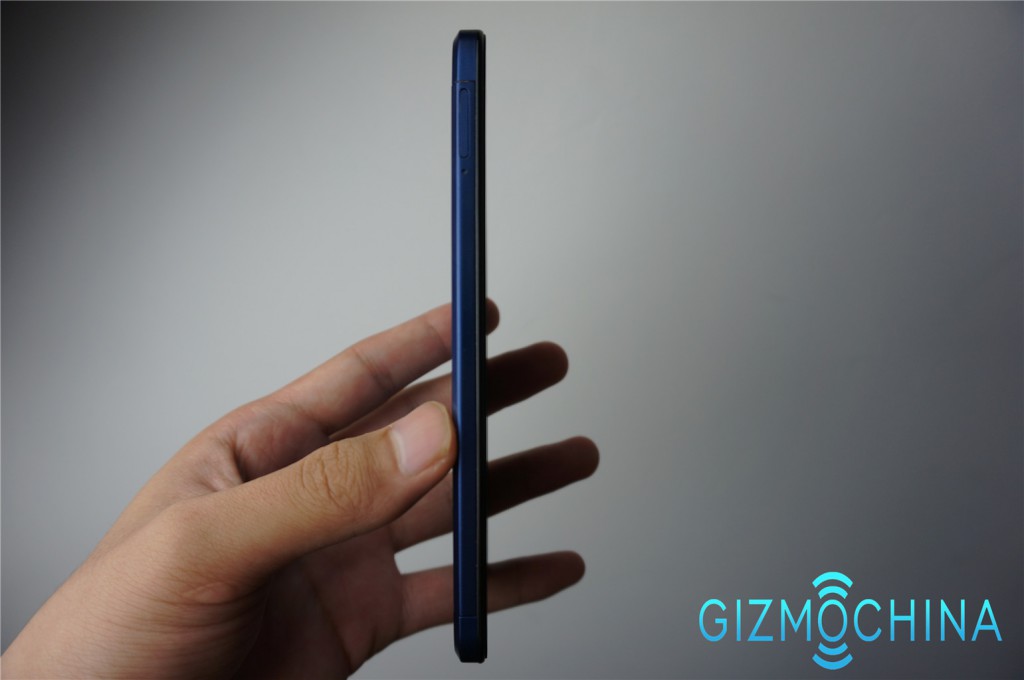 The market for slim phones has flourished, outsmarting all impromptu guesses and precise estimations to the point that slenderized models are rapidly taking over a major share of public demand. Closely following the staggeringly racing demand for bar-style smart phones, Zopo has brought into being its new ZP1000. This 5 inch bar model smartphone has brought to its advantage and that of its users, a moderate pricing for its pack of impressive features. Dawdling through the entry-level sector of phones, this Android phone has grabbed the gold-craze in the smartphone market with a smart design and gold back panel.
All the way from China, the land of the phenomenal iPhone, ZP1000 has crossed its domestic boundaries to make an entry into the European market. Available only at selected stores, this one might need you to spend a little extra on import fees, in addition to its paltry price, to own one.
For an opening range phone, Zopo ZP1000 is quite a good one to use, with a plethora of features borrowed from high-end models from market leading brands. Its price is a big win over the features it carries. Even though it falls short in places, it rises above mediocrity for the most of it. With an above-average camera, stylish looks and good many features, it is as good as a hi-tech Smartphone, at the price of an entry-level one. Zopo has done a credible job in cramming in all possible features of a high-value smart phone into its low priced release meeting the expectations of the common buyers in a complete way.
Zopo ZP1000: Design and Display
Zopo ZP1000 weighs a mere 150 grams with a slight dimension comprising an expansive length and a width thicker than a couple of hair's breadth. Aside the bar model of the phone, what's remarkable is the part-metal finish of the rear part. The behind has a matt-gold detachable panel with white head and foot that forms shiny white plastic polish stripes against the metal middle. The speaker is located at the bottom-back parallel to the camera. The front and back of the phone is lined with a glossy gold bezel which is a new touch to the predictable mode. Though not toughly resistant against the heavy thuds and high falls, it's more rigid than it's slight frame appears to be.
The frontal screen is fitted with a Corning Gorilla Glass 3 that is fully resistant to scratches and abrasions. The bottom of the front is lined with touch keys, while physical buttons are located on the sides. While the frontal keys are very responsive, the hard keys have clear pressure points for easy functioning.
Zopo ZP1000: Specs (Software Features)
The phone has a bundle of astounding features and this is where it rises out of the very mid-range tag it has been branded with.
Processor and OS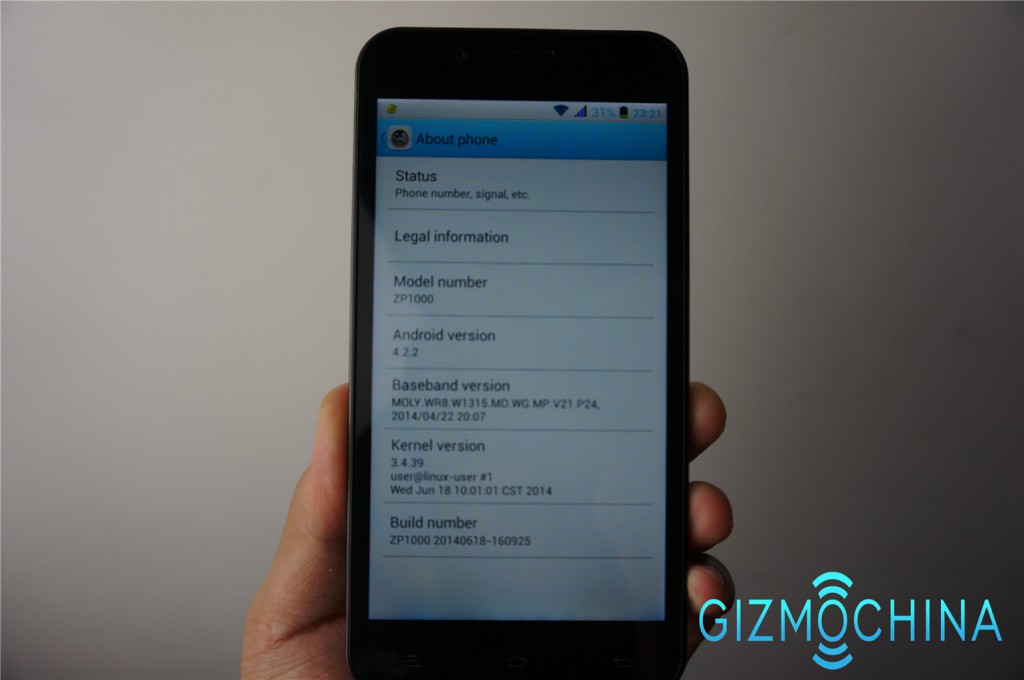 Working on a MT6592 1.7 GHz  Octa Core processor with a 1GB RAM, its loaded with the latest 4.2.2 Jelly Bean version of Google Android. However, the striking part is that it is overlain with an exclusive Zopo user interface which gives it a personalized appeal.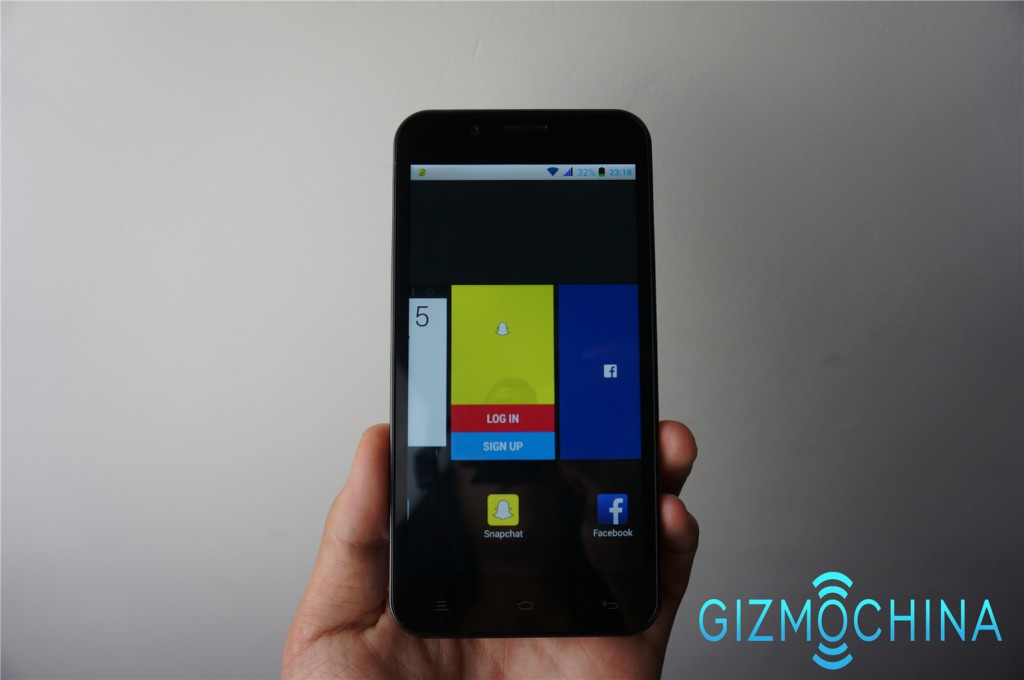 Connectivity
ZP1000 uses a WiFi module to connect home and other networks within the range of connectivity. It has full compatibility with IEEE 802.11 b/g/n standards with a frequency band of 2.4 GHz. This is quite a good range and users claim to have found signals with a range of about 20 meters from the location of the Fritz!Box 6360 router. Despite the bandwidth fluctuation, the speed was good enough for everyday internet browsing. With a nano SIM, the phone supports 3G network.
ZP1000 uses Bluetooth 4.0, with a flawless wireless standard. Data can be shared between the phone and computer via Bluetooth. Even the internet music can be rendered by using any external Bluetooth speaker. However, the NFC feature is missing. One can avail the HSPA+ function on ZP1000 while on mobile Internet. Downloads at the speed of 42.2 Mbit/s, and uploads at 11.5 Mbit/s can be done through this. However, this is not a promise for rural areas where network is weak and unstable.
Ports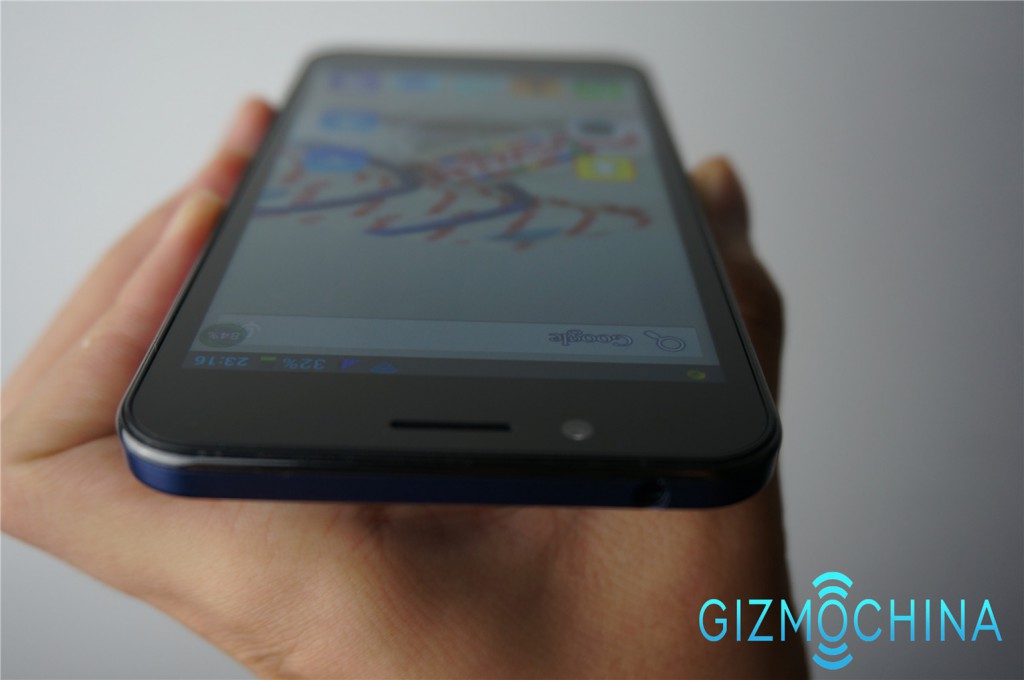 Though the micro-USB 2.0 port is rather low-end for smart phones, it still supports connectivity with external storage and other input devices. The phone's SIM slot tray is placed on the left side of the phone and is easy to pry open. The phone supports nano SIM cards, like all hi-end smart phones.
GPS Functions
The GPS receiver of Zopo ZP1000 is not in good shape however, with almost no indoor satellite signals. Conversely, once outside, the receiver signals get upped and remain stable. Route tracking is again not very convincing, but the phone uses Garmin Edge 500, which functions moderately for the phone of its specs.
Camera and Entertainment
Zopo has a 14MP camera with a 5 MP secondary one. However, unlike other manufacturers, Zopo's camera is what a primary webcam is. The front facing one has a resolution of a high 8 MP that captures pictures at a resolution of 3264×2448 pixels. Thus the selfie camera can be trusted to capture moderate-quality pictures. While it's not bad, the effects are at times a little too much, and sadly, there is no function that can disable, or at best optimize it.
Thankfully, the rear camera has a resolution of 14.2 MP which is pretty high with a picture resolution of 4352×3264 pixels. What's noticeable is that the photographs taken through the back camera are sharp and crisp, while the edges lose their clarity. The loss of focus leaves behind a rather distinct mark in there. Though the pictures are averagely clear with well-picked colors, details are vague and often shapeless. Noises are clear in the images taken in low lighting conditions. Thanks to one thing, the video recording can be done in full HD. The filming camera has a resolution of about 1920×1088 pixels, which is non-standard, but still the 16 frames/second is still not bad after all, for the price it comes at.
Battery Life
Z1000 has a 2000 mAh Li-polymer battery that drains at about 1.1 to 1.8 watt in an idle state. It can go up to as much as 5.1 watts when loaded. Unfortunately, users cannot dislodge the battery like many HTC phones, because of the uni-body design of the model.
Pros
Great looks
Sharp camera
Powerful processor
Affordable price
Cons