Xiaomi is also preapring the modular phone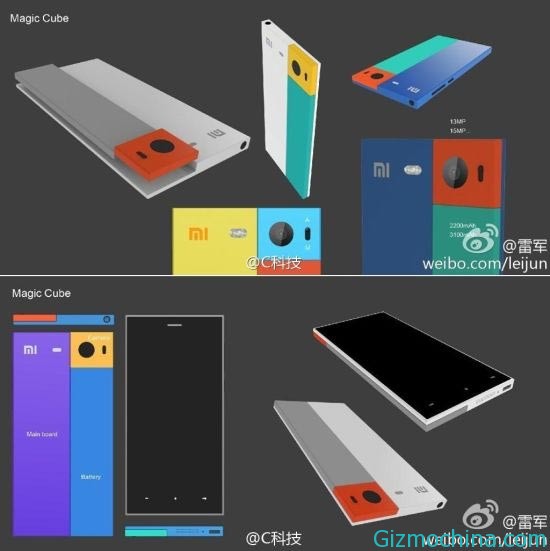 Motorola has been revealed that the modular smartphone developed in the Ara project will soon be completed. This American company even dared to say that the modular smartphone prototype can be found soon. However, before the emergence of modular protype smartphone from Motorola, Xiaomi is also has a new similar phone, that phone called as the Magic Cube.

The project is known as the Xiaomi Magic Cube, the Xiaomi founder Lei Jun has upload some pictures that show the phone. But, Lei Jun decided to remove the presence of these images.
From these images it is possible that the Magic Cube is a modular smartphone. The figure shows the probability of smartphone owners to make modifications to all aspects of the phone. But it could be the project's Magic Cube only allows replacement of exterior design of smartphones.