Vivo XPlay 3S experience on site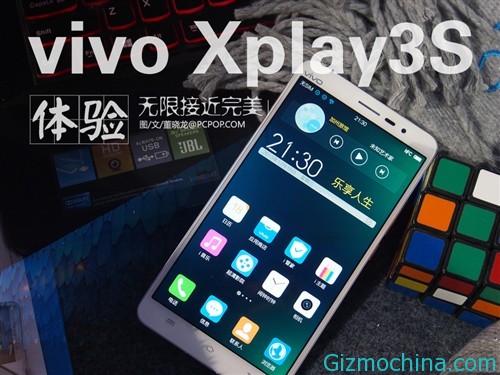 Vivo XPlay 3S has been launched officially, an d now we have a review of this phone, this phone has nice screen and sound quality, and now the Vivo Xplay3S has another label: The world's first 2K screen smartphone. Some say 2K screen is not necessary, the human eye can not see the difference; 2K screen was also said to be one of the development and will be popular for smartphone screen next year, the rumors said that Apple is also preparing to built their products with 2k screen.
I usually mainly used iPhone 5C, in addition to love iOS, there is the small screen, easy to grip. Conference site to hear Vivo Xplay3S screen has 6.0 inches, was just worried about whether a single hand held and easy to operate. After getting the real machine found that these concerns are unfounded.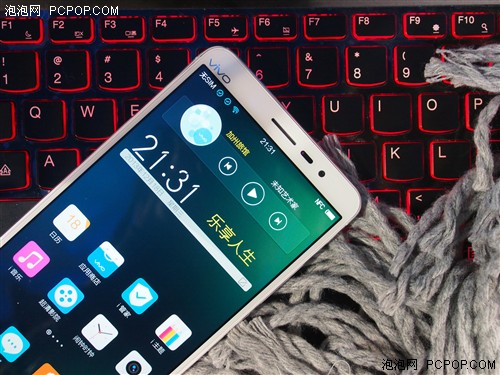 The overall grip vivo Xplay3S great, it is no exaggeration to say that, because of two things.
· First: the fuselage frame with a metal waist design;
· Second: back with a curved design.
At first glance, it seems not regressed, in fact, not. All-metal frame in addition to phone looks more sense than technology, in addition to enhancing the friction point. Metal frame good supporting users in a single hand, I will not hold on to the feeling of a kind of fear, psychologically will be very relaxed. Curved back cover design, make up a good body thickness increase compared Xplay problem, and body control at the edge thickness 4.5mm, weight 172g, compared Xplay (187g) but also 10% lighter. For various reasons, contributed vivo Xplay3S good sense of grip.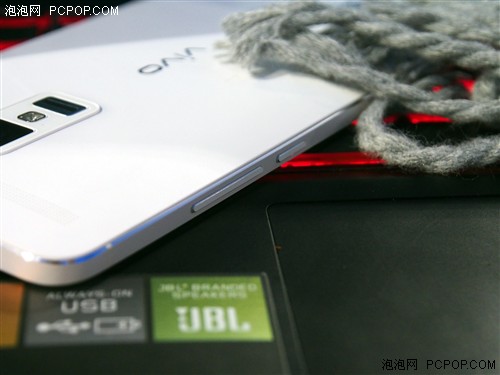 And Xplay same, Xplay3S main camera still some bumps; and Xplay different camera beneath Xplay3S add fingerprint recognition module; Do not underestimate this design, from a functional perspective it become iPhone5s, HTC One Max, LG G2 (seemingly After nothing else, right?) and a support for fingerprint recognition phone. From a visual perspective, the introduction of fingerprint recognition module, the camera will make you feel a slight bump is a very natural thing should be.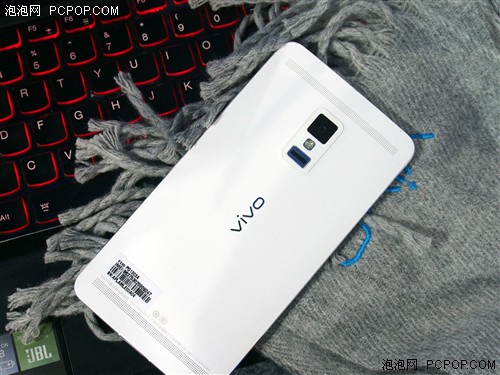 After fingerprint identification module bumps, users can more accurately find its location, so you can quickly achieve the corresponding functions unlock encryption. Users will not intend to use the fingerprint, the first thing you want to turn over the phone Where to see identification zone.
Fingerprint unlock purposes, we demonstrate the system at the rear portion of the article.
2K resolution / contrast competing products / Ultimate Sound
Although many people think 720P screen enough, but in fact the user or the pursuit of 1080P, the pursuit of Retina screen. vivo Xplay3S screen is 6.0 inches, 2540 × 1440 pixel resolution, 490PPI. And everyone else, I was the first time 2K resolution phone screen really is amazing to.
>> Vivo Xplay3S selling two: 2K screen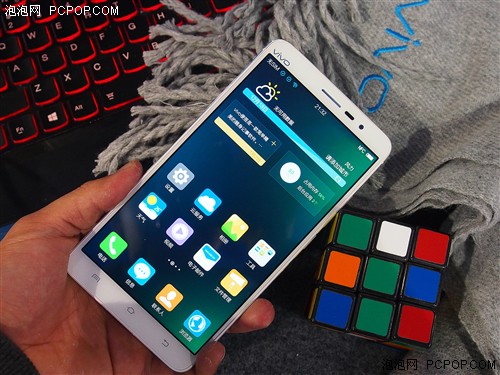 From a visual point of view, just from the finesse of view, at first glance vivo Xplay and iPhone5s no significant difference, after all, there is a limit to the human eye. Perhaps the reason the screen softer colors, coupled with high enough PPI, more like this screen a few minutes after the trial. Frankly, enjoy this visual than I initially expected. It brings users more than just high-definition, soft colors, but also a pleasant mood. This certainly, has also been the scene of other demo's identity.
If we say that the human eye can not distinguish between the fineness of the screen, then we make the device look judgment 720P, 1080P, Retina, in the end what is the difference between 2K.
We use a single micro camera 's macro mode, focal length, etc. In the case of shooting vivo X3, Samsung GALAXY Note screen details 3, iPhone5s as well as today's "pig" vivo Xplay3S, and 100% after geometric see screenshot to enlarge.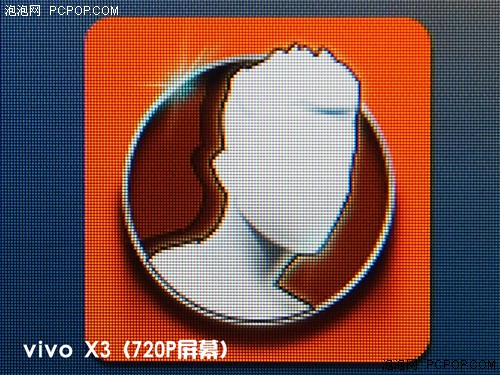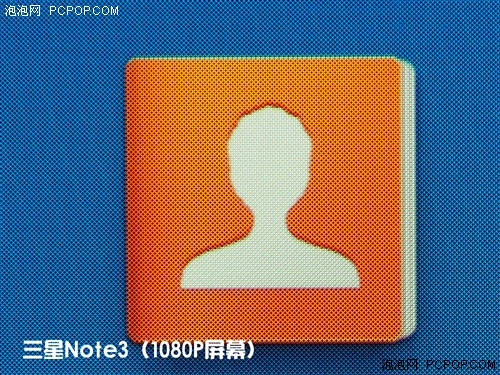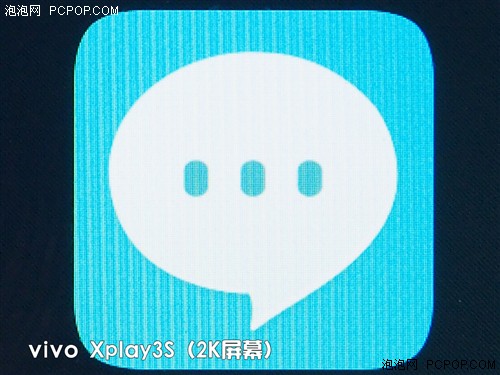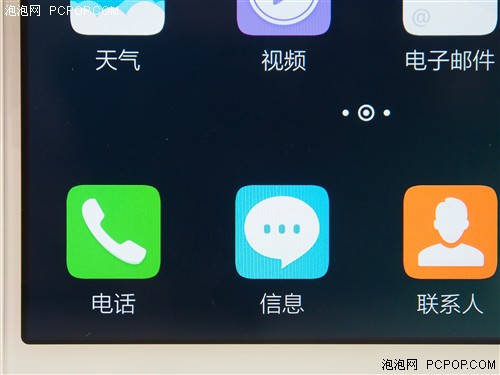 Macro, vivo Xplay3S original screen
I definitely do not say any more, the difference between them has been established outcome. Things happen in this world, are there for a reason. Because there must be fruit, so this visual feast for the eyes, does not come without reason. Wait until the real machine arrived in vivo country's business offices, regardless of whether you buy are highly recommended to experience, this screen really Fantastic.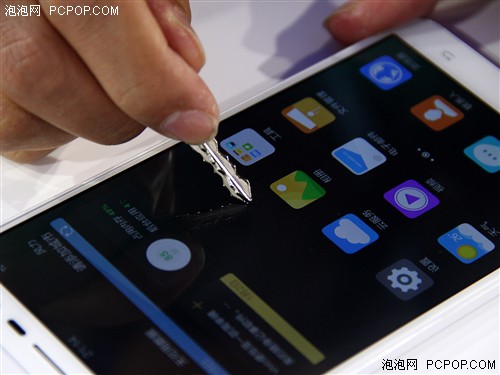 In addition, Xplay3S uses gorilla glass screen, small live "ruthless" with the house keys firmly draw on the screen a few times, did not find any problems. Of course, if you really buy this phone, it is recommended not to go to such tests. After all, it just has the ability to scratch, but it does not mean that will not be scratched.
>> Vivo Xplay3S selling point three: Hi-Fi Audio
Looking back on vivo Xplay conference, remember that the product manager said, "has the Hi-Fi sound on the phone to the extreme." Look at the hands vivo Xplay3S, whether there are new breakthroughs?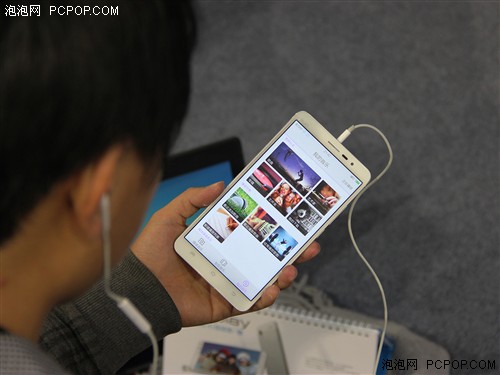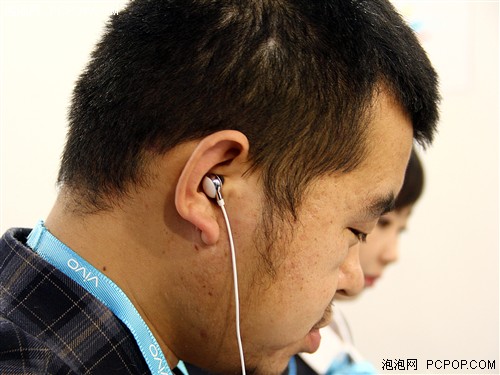 As an audio layman, allow me to say a audition experience. Usually use iPhone5c songs on EarPods bass performance is quite satisfactory, but after listening vivo Xplay3S, that can be used to "shock" to describe. Although the site is noisy, but the sound is still a sense of shock can be felt. Really, it is hard to imagine this is a cell phone outgoing sound quality.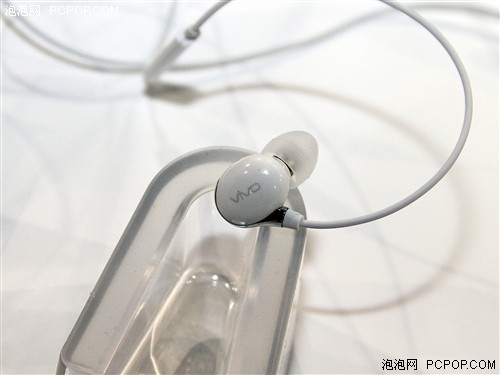 For a description of the sound, small and feeble, a reference to the conference site here, Huang Tao vivo product manager, said "Xplay3s have a cinematic sound," sound like you around, from all directions, you can imagine.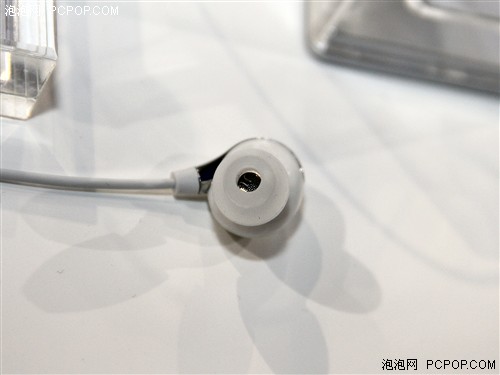 In fact, frankly, the conference site noisy sound is impossible to allow users to really feel how many new products to enhance the sound quality in the end, have to wait a week after a detailed evaluation of the real machine hand, the bubble network of professional headphones editor Steve Leung to answer them.
* Note: What is Hi-Fi?
· Hi-Fi is the English acronym for High-Fidelity, namely fidelity, highly reduced overlap of music playback;
· It represents the ultimate performance of equipment in the field of music;
· Have more details and more perfect sound realistic sound;
· Represent the modern life has subtle detail and quality for discerning crowd · They persist in pursuit of the ultimate and perfect attitude to life.
Funtouch OS / Fingerprint
vivo Xplay3S system used Funtouch OS (based on Android depth customization), the name looks like a very large, but we are concerned that the system itself. Let's look at screenshots of it.
>> Vivo Xplay3S selling point four: small fresh style Funtouch OS
Funtouch OS system is very small fresh style, icon design is simple, stylish, softer colors, design folder is also more elegant. (By contrast, look at iOS7 folder, I have always felt very awkward, I do not know how you see here) to third parties icon on the screenshot also shows, you can see a pretty good match. Of course, if the icon and the iOS system than I am afraid it is another matter.
Funtouch OS fonts are very modern technological sense, the name I do not know, welcome friends Great God to be answered. Font seems that many people are not very concerned about, in fact, it plays a vital factor, otherwise it would be valued Overheating phone font. In addition to the icons, fonts, we should perhaps be the source of large amounts of information, there is a fine line font style flat, in line with current trends, giving a strong sense of science and technology.
In fact, this fine line font has been applied on a large network, but we rarely pay attention to, but it is the subtle role of the consumer pleasant user experience. So in the details, you can see people doing vivo at the intentions of the machine.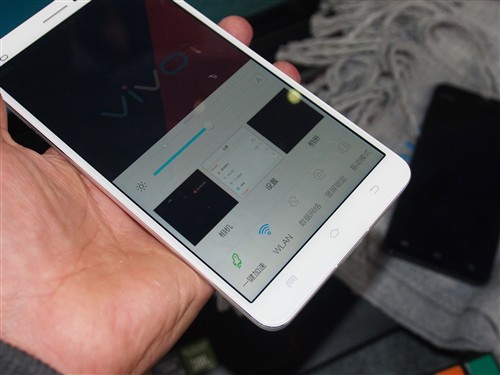 Funtouch OS's quick start switch is slide up from the bottom of the fuselage, a small change in this direction, a good solution to the user in the case of a single hand, the thumb is difficult to slide open the shortcut problem from above. And after a quick switch to start, click on the thumb can be relatively easy to screen the above functions, the operation is very convenient.
>> Vivo Xplay3S selling point five: fingerprint recognition
vivo Xplay3S fingerprint identification module in the rear fuselage 方主摄 like head position and iPhone5s, HTC One Max recognition module is different, and LG G2 touches almost. Learned from the conference, it enables fingerprint to unlock the encryption, the master mode / visitor rapid mode switching function.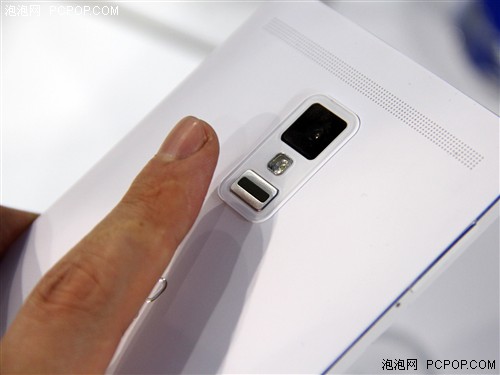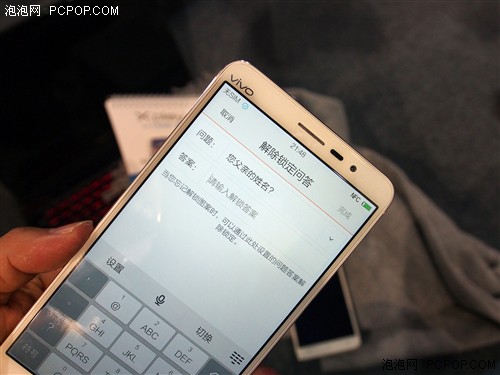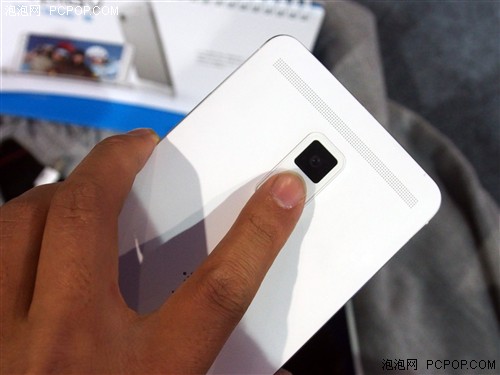 Opening and operation of fingerprint recognition
By setting security options menu, you can achieve open and use fingerprint recognition capabilities. Although the process steps more, but very simple, I believe that through pictures can understand, do not do too much to explain. I test it live, high recognition rate, the difference better than iPhone5s, leaving me to say with admiration of domestic products.
Unlock the encryption function is very easy to understand, not much to say, briefly explain the master mode / guest mode switching function, it is useful to say.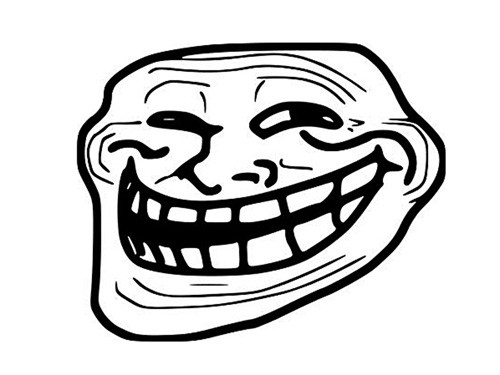 For example, if you have friends using your cell phone, you do not want others to see privacy content. The traditional guest mode is unlocked after you re-open, but if a friend on the side, and let people see the open guest mode, and I feel very embarrassed, seems unwilling to let others use. And vivo Xplay3S fingerprint feature is a good solution to this problem.
You can set the right is the master unlock mode, while the left is the visitor pattern to unlock. So casual moment, a fingerprint to unlock action to solve this embarrassing problem, is not very convenient? Details determine success or failure.
Photo proofs / experience summary
vivo Xplay3S F1.8 large aperture is used in closed-loop 13 million pixels rear camera, front camera megapixels. Because time is too tight spot, next to a variety of security urging me to hurry, resulting in exceptionally low shot proofs, also please understand. No nonsense, on the map.
>> Vivo Xplay3S selling six: F1.8 large aperture, 13 million pixel camera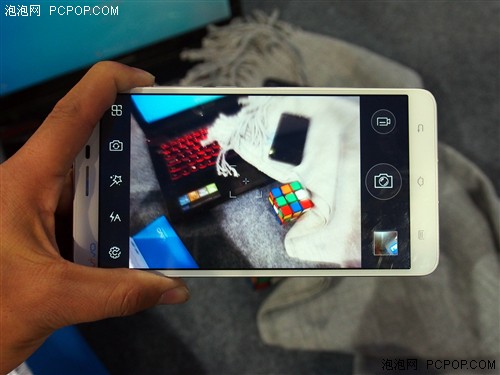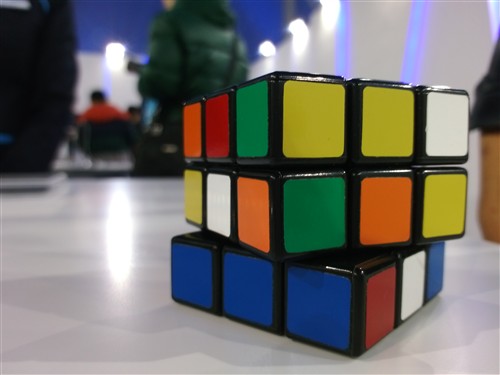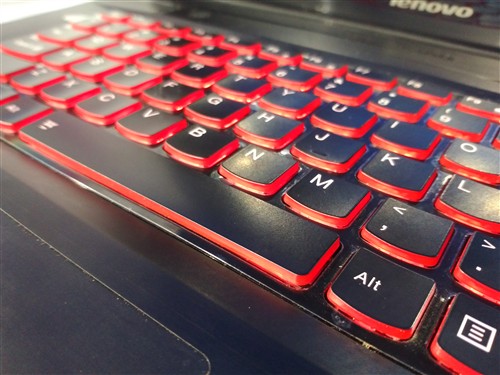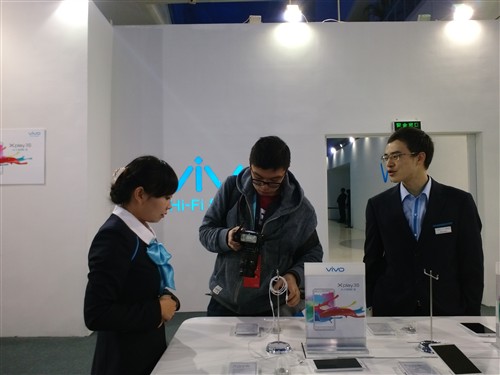 Main camera proofs
The larger the aperture, the most direct expression in terms of the depth of field blur. Through the first two proofs, we can clearly feel the depth of field blur vivo Xplay3S ability to super tough, especially shooting air show red keyboard, nice effect. Pictures can be felt during the phone focusing speed is very sensitive.
Followed by our editors country, port users' facial paralysis brother "debut: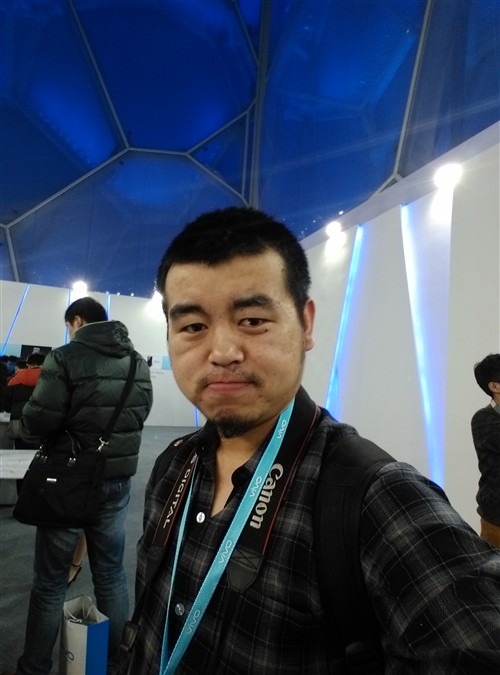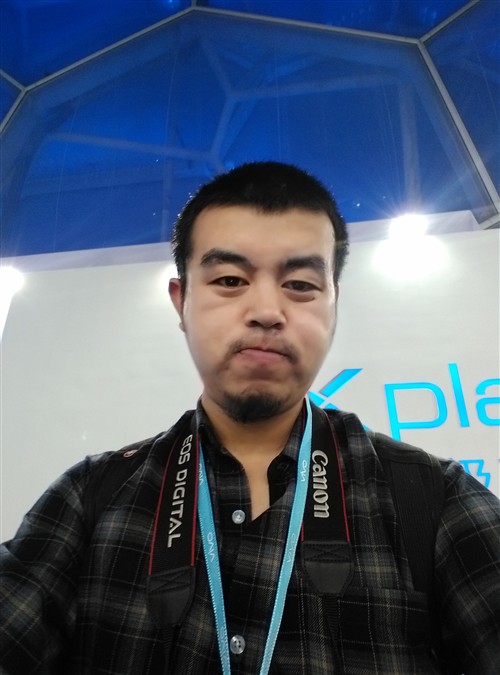 Front camera proofs
That point the way, is the new editor big country recruits bubble six months. "Facial paralysis brother" nickname was given from the users, this man accepted a super good attitude. Although I feel some evil uncle on the way, but it writing style can be popular.
Said point to the question: If the skin function may go out of our great country, I am afraid there will be no "facial paralysis brother" in the title bar, ha ha.
Proofs section does not say much, until the real machine to a good Cece, just recently Beijing Weather extremely good. Songce phone about a week later to go to, O (∩ _ ∩) O ~
>> Vivo Xplay3S selling point seven: Qualcomm Xiaolong 8974AB chip, running sub-3W +
Experience Finally, put two shots run of it. Now run of data has been ignored more and more rational friends, and everyone is for reference only.
Final run of results vivo Xplay3S of 33,328 points, achievements and Samsung GALAXY Note 3 par. Detailed hardware parameters have demonstrated in the screenshot, described here do not do more.
Well, I ran so much part of it.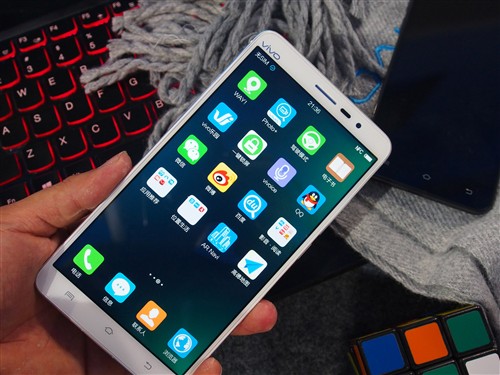 >> Experience Summary: Give vivo and Xplay3S are like this one!
Initially I heard vivo Xplay3S to be used 2K screen, I basically reacted with colleagues understand, and even disdain, that the phone is completely unnecessary. This mentality has just appeared like a touch-screen phone, we also talked touch no physical buttons easy to use. The fact is this, the user's needs are manufacturers found, the user is also a product to meet the needs of. When you see a good enough product, you will find that the phone can also be so.
Honestly, in the eyes of the author, gives the first impression vivo Xplay3S Android phone is definitely the superior of them completely not lost any international brands. Unfortunately, in order to better network support, Xplay3S canceled USB3.0 interface, in terms of transmission speed and the charge is a loss.
Of course, products and life are like this, nothing is perfect. The "pursuit of perfection" opportunities and power, leaving the next time, but also allows users excited about the future. ■